American Express Global Business Travel
Carbon Offsetting Platform
American Express GBT (GBT) offers high quality carbon offsetting solutions to their customers to help address the climate change emergency.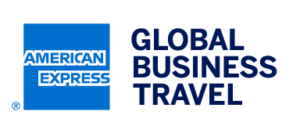 *
GBT is the world's leading business partner for managed travel, and understands the urgency needed to tackle climate change. That is why they have taken the initiative to partner with Carbon Footprint Ltd to offer their customers the chance to support high quality carbon offsetting solutions around the world.
Through GBT, companies can choose which offset activity they wish to support from a variety of project types, price points, and locations worldwide. Each available project is independently verified and validated by either the Verified Carbon Standard or the Gold Standard. Clients will receive a donation e-receipt for their payment amounts, as well as a customized e-certificate showing the quantity of carbon offsets purchased and retired with their donations.
Carbon Offsetting Projects currently being supported include:
Fuel Efficient Stoves for North Darfur Women
Type: Efficient Cookstove
Location: Sudan, Africa
Standard: Gold Standard
Reference: GS 2896
Est. Reductions: 7,500 tCO2e per year
Negros Island Solar Power
Type: Solar Power
Location: Philippines
Standard: VCS
Reference: VCS 1735
Est. Reductions: 60,000 tCO2e per year
Heqing Solar Cooker Project
Type: Household Solar Cooker
Location: China
Standard: VCS
Reference: VCS 1859 & 1860
Est. Reductions: 143,762 tCO2e per year
GBT has also donated to the Freedom Flight Prize fund to help accelerate the decarbonisation of aviation. The Freedom Flight Prize is a prize for the first zero carbon emission transatlantic flight (or equivalent) by a 100+ seater passenger aircraft.

* American Express Global Business Travel (GBT) is a joint venture that is not wholly owned by American Express Company or any of its subsidiaries (American Express). "American Express Global Business Travel," "American Express," and the American Express logo are trademarks of American Express and are used under limited license.