Our Green Investments
We do more with our profits
Carbon Footprint Ltd is quite different to other companies. Profits we make from delivering our services are reinvested into developing Renewable Energy Projects, which in turn will help reduce greenhouse gas emissions further.
Any returns we make on these investments are then reinvested into other projects to make a virtuous circle of green investment funding.
Below are the projects we are currently supporting, with more to be added shortly...
---
Monnow Valley Combined Heat & Power (CHP)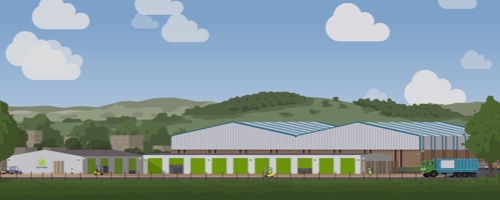 A project to install 10 Combined Heat & Power (CHP) units and 2 biomass boilers in Herefordshire, UK
The units supply sustainable and renewable electricity from dried wood chips to a business park
---
We are always on the look out for other large scale renewable energy investments.
Contact Us if you would like us to consider your project for investment.