Verification & Auditing Service
Assures accurate reporting and increased sustainability scoring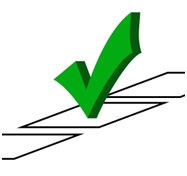 "It is vital for corporate businesses to attain independent verification and certification of greenhouse gas (GHG) emissions..."
This may cover your entire organisation or it might relate to specific products / services as required by your market / supply chain. Our verification service provides your business with independent validation to your assessment, confidence that accurate reporting is being made and that appropriate steps are taken in your business to both reduce emissions and market your actions responsibly. In certain sustainability programmes/indices, e.g. Carbon Disclosure Project (CDP) you may also benefit from increased scorecard from independent verification. Depending on your businesses profile,
you may be eligible for funding
towards your programme.
If your organisation falls within the scope of the Mandatory GHG Reporting requirement you may wish us to verify your carbon footprint and also advise on its presentation within the Director's Report.
Why Verify your Carbon Footprint? The Benefits
Increased company ranking - e.g. score more points within the CDP programme
Increased Sales – Supports tendering requirements, with the confidence of independent validation
Compliance – Assures your reporting meets with stakeholder and compliance reporting needs. e.g. GHG Protocol, ISO14064-1, PAS2050 etc
Cost saving – Helps avoid penalties for inaccurate compliance reporting
Marketing advantage – Our validation and certification bring confidence to your market statements and assist sales tenders
Knowledge transfer – As carbon experts, we will not only verify your emissions, but can advise on how to improve your overall carbon management, save you costs and leverage in your market-place
Stakeholder management – Proves the transparency of your programmes which will help with staff and other stakeholder engagement
We provide you with...
...an expert environmental consultant to lead your project who will provide
On site auditing of your data-sets
Validation of your methodology and assumptions
Verification of carbon conversion factors
Review of the emissions data produced from your calculations
Review of your interpretations
Advice on how to report, e.g.for stakeholder, CRC or CDP requirements
Advice on improving the accuracy of the calculation
We follow ISO14064-3, the Standard for Verification for Organisational GHG emissions
Get the Standard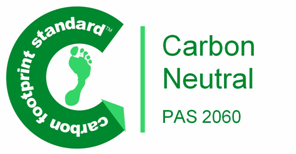 Tailored & Affordable
Your Carbon Footprint verification will be tailored to fit your organisation's profile. Should you require further support, for instance to help develop carbon strategy, carbon tracking software, behavioural change or with carbon offsetting programmes, our highly experienced team will be delighted to assist you.
Call (0)1256 345645 for a free telephone consultation about a Carbon Footprint verification for your organisation