Energy Management
Cost, Carbon & Energy Reduction + Compliance
We have a team of experts that can help you reduce your energy consumption and carbon emissions in your business.
Whether you need support purely for compliance (e.g. Energy Savings Opportunity Scheme (ESOS), or Minimum Energy Performance Standards) or you are actively seeking to address energy spend in your business (including for P272 needs), we can provide you with the right level of support.

P272 Legislation
If you have Automatic Meter Reading (AMR) meters, these will need to be settled on a Half Hourly basis by April 2017. You will need to take action with hardware and tariffs to be compliant & avoid extra costs
Minimum Energy Performance Standards - Legislation
From April 2018, you will be unable to provide new leases/ lease extensions of any properties with an F or G EPC rating (which is estimated to make up around 18% of the commercial sector) without implementing cost-effective energy efficiency improvements
---
Get a rapid feel for your organisation's energy efficiency with our new on-line tool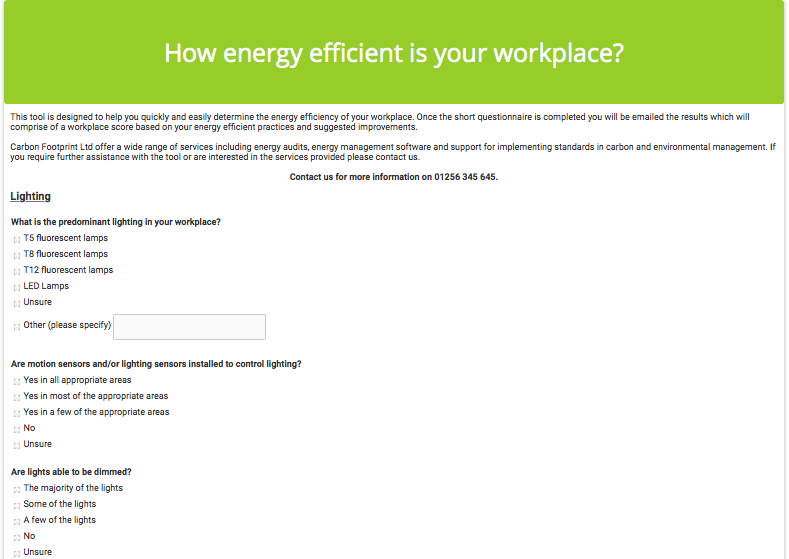 Why do energy management?
Minimum Energy Performance Standards - from 2018 you will be unable to rent any property of EPC rating less than E
P272 - save cost on your energy spend, reduce carbon and enhance your environmental credentials
Energy Savings Opportunity Scheme (ESOS) - your legal requirement as a large trading organisation
Carbon Reduction Commitment(CRC) - tax on your energy consumption
Climate Change Agreement (CCA) - payments for exceeding your allocation
Cost benefits - implementation frequently brings 20% plus energy cost savings with payback periods less than 2 years
How we support you
Energy Performance Certificates (EPCs)
Energy management software
Energy survey/audit services - for buildings, transport and other assets
Display Energy Certificates (DECs)
ISO 50001 - Preparation for certification, internal auditing and ongoing management support
Energy policy, strategy and smart target setting
Implementation - investment grade audits, project management etc.
Energy brokerage
Helping you to help yourselves Our experts can fully manage your projects. We are also equally happy to project manage and train your staff to be able to be able to undertake more work yourselves to help manage your cost and build internal skills.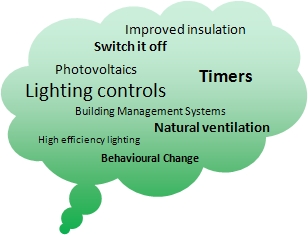 Our Expert Team
Our highly experienced team includes
ESOS lead assessors
DEC & EPC assessors
CIBSE low carbon assessors
IEMA, EMA and CIBSE qualified consultants

Carbon Footprint's team identified a number of areas where we can cut our emissions within our warehouse, facilities and offices. Just the no cost and low cost recommendations alone will cut energy costs by over 5% with a payback from cost savings in 1 year. I would strongly recommend Carbon Footprint to other companies looking to take their carbon management to the next level."
Bookpoint Ltd – Leading UK Book Distributer
Contact Us to discuss Energy Management in your organisation
+44 (0)1256 345645