Our Recent News
Check out a few of our recent highlights
February 2017 - UK Schools Tree Planting Starts Again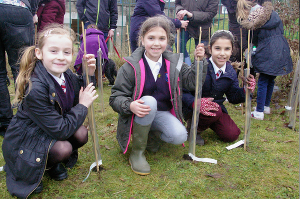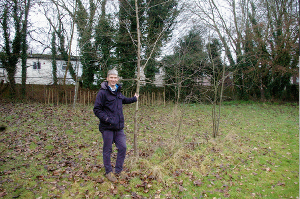 After the recent cold snap the weather has been kind to us and we've been out and about across the country planting this week. We are particularly proud of all our clients who donned their wooly jumpers and wells to help the schools for their projects. Planting locations have included Newcastle, Solihull and Basingstoke!
Also, Managing Director John Buckley, revisited trees we planted at a school in Basingstoke that we planted there with our clients 8 years ago. See how they have grown!
February 2017 - Planting 90,000 Trees in Peru over last 12 months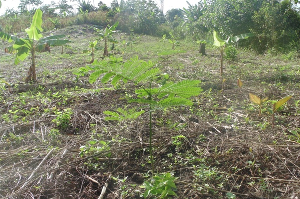 Over the last 12 months our team and partners have been busy planting trees across various locations in Peru. So far we have planted 89,147 - and should reach our customers 90,000 target over the next month. Here are a few pictures taken in the last few days, all the way from Peru.
December 2016 - Kenya reforestation in action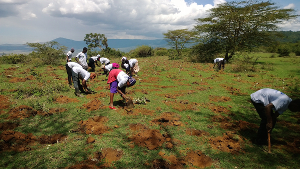 Some wonderful work in our Kenya project this season. Alongside the climate change mitigation, the work continues to support communities, provide educational opportunities and supports biodiversity.
November 2016 - UK Schools Tree Planting Action
The autumn tree planting continues with gusto....even though the temperatures have dipped our enthusiastic pupil, staff and sponsors keep planting. Last week we kept warm around a camp fire and enjoyed a few toasted marshmallows in between planting the trees.
October Planting Begins!
This autumn we are planting in more than 80 locations, mostly schools. English Oak is top of the chart this time with Field Maple not far behind. Some interesting school locations are Portree Primary on the Isle of Skye and Greenmount Primary on the Isle of Wight. Some non-school locations include the Girl Guides camp at East Grinstead and Wythenshawe Fire Station. Locations range from Plymouth to Aberdeen and from Canterbury to Londonderry.
Planting has started this autumn with the first session held at the Royal Alexandra & Albert School in Redhill. Enthusiastic year 6 and year 8 pupils planted 280 native broad leaf trees in Gatton Park (where the school is located) that will support the wide range of biodiversity there.
May 2016, Kenya Reforestation - Latest Action

Carbon Footprint's fantastic team in action. You can really see the progress we have made over the last 10y. As well as environment protection and biodiversity, the project supports communities and has a vast impact on culture - particularly on the forest as a source of livelihood for the team.
Spring 2016 - UK Schools Tree Planting Action

Carbon Footprint's team in action with the school pupils and sponsors. Over 17 schools and over 20 species of native broad leaf trees planted to reduce emissions, support biodiversity and educate the next generation.

Corporate Tree Planting Events
May 2016 - Kenya Reforestation (Esconet)
Wa chiru's, a recently widowed mother of 2 daughters, inspirational story
Esconet has been my source of livelihood for the last three years, offering me permanent employment unlike my previous situation where I did odd jobs and even fetched firewood in the forest for sale to earn my family food on the table. As my late husband suffered, I had a reliable source of money for his care, making me family bread-winner and provider.... I continue to be a member of my church and provider of my family, while also caring for my dairy cow which I will soon be milking. While previously i considered the forest only as my source of firewood, I now consider it as the provider for my family."
April 2016 - London & Thames Corporate Tree Planting Opportunities
We have tree planting opportunities across the London and Thames postcode regions : W6, SW6, N2, SW6, N2, NW7, IG9, HP22, TW19, ME15, DA11, WD6, EN6, HP2, ME9, SL7, AL21, RM13
Planting also across all 12 regions of mainland UK and Northern Ireland