Our Recent News
News, Highlights & Opinion from our Team
May 2017 - Kenya planting in action and Congratulations to the Ndegwas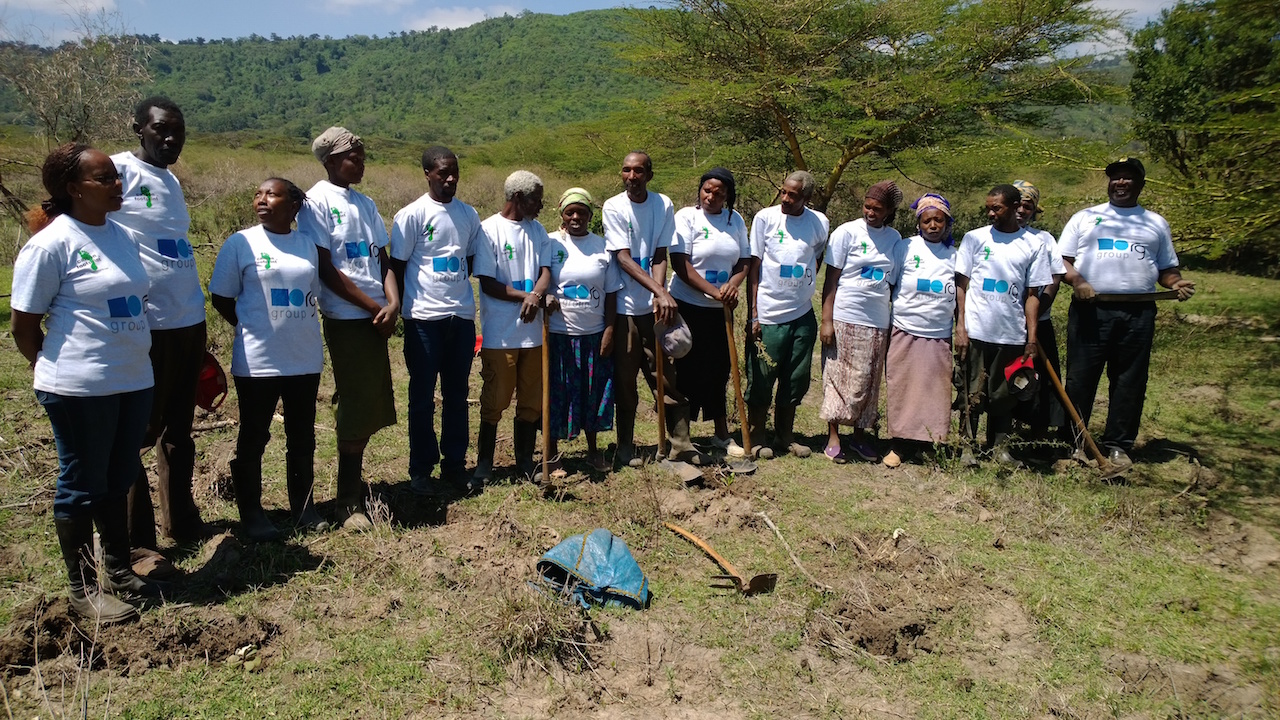 Our team in Kenya have been busy plantng over the past weeks - weather conditions have improved and the rains have made it favourable to plant again.
Project leader, Mburu Waiganjo told us 'What makes me personally proud is the fact that our project has reversed a forest degradation trend and the 'don't care' attitude towards the forest conservation that had prevailed has now gone and yielded the current lush green forest that is teeming with wildlife noises from the birds, the beauty of the butterflies and other insects which are evidently useful in pollination of crops in the forest-adjacent farms. The community's possession and ownership of the forest as their communal resource and source of livelihood and their enthusiastic participation in the project also is a unique progress that accompanies the project's growth.'
We also had a wedding! Project team member David Ndegwa recently solemnised his vows his wife Josephine Njambi Ndegwa. Ndegwa says " I had lived with my wife for over 25 years and because of my lack of a secure job and poverty I never thought a time would come for me and my wife to consider a wedding.'
May 2017 - Trees are Getting a Good Watering In!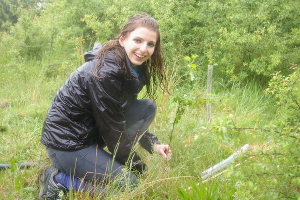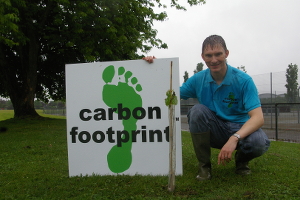 As the Tree Planting season draws to an end, our team together with our corporate clients have been out in force planting trees in the Heathrow area this week, as part of their CSR and employee engagement programmes. Carbon Footprint Ltd MD John Buckley and environmental consultant Emma Percy looked decidedly soggy as the rain came down. The upside however has been ground that is a little easier to dig after the dry spell and also the trees are now getting watered in well. Said Emma, "The environment lets us know it's in charge - we are not always planting on bright sunny days and this is actually better for the new trees."
We are now finishing off the season with a series of planting across the country, in primary schools and nature reserves.
April 2017 - Here we Grow Again - Tree Planting Facts & Figures

As this tree planting season nears its ending, here's our report on the latest stats from our plantings across the UK.
27,400 trees so far this season - over 3000 more being planted just after Easter
140 locations - predominantly schools and also some wildlife reserves/woodland sites
Locations included Omagh, Truro, Rotherhithe, Aberdeen and Hull
More than 30 different species of native broad leaf trees this season - clear favourites were Oak, Field Maple and Hazel
The smallest planting was just 20 trees at The John of Gaunt School, Trowbridge. The largest was at St Edburg's Primary School with 2000
March 2017 - Springing into Action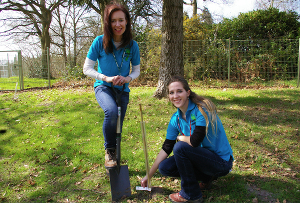 We've been busy planting this week - trees have been planted in schools as North as Liverpool to down South in Hampshire. Carbon Footprint's Client Director Dr. Wendy Buckley and Environmental Consultant Georgina Whitlock swapped their spreadsheets for spades, planting trees at schools with lots of help from the children and corporate sponsors for what Georgina described as 'a day of environment, education and team-building'.
March 2017 - Budget...What Budget... CRC, Car Tax & ESOS again
UK Chancellor Philip Hammond budget left us sustainability professional underwhelmed, but there is plenty else to be on your 'To Do' list this Spring.
At a Glance

• Air quality - no new measures to tackle air pollution despite the Supreme Court's ruling to come up with a new strategy
• Diesel Scrappage Scheme - many wanted this, particularly in the light of Car Tax hikes coming in on 1 April (read on...)
• Disruptive Vehicle Technology - £270M extra funding likely to be focused on autonomous cars

Carbon Reduction Commitment (CRC) - Audits
If you qualify for the CRC, your reporting period for 2016/17 ends this month. A reminder that you will complete a report and this will need Internal Auditing - this helps to avoid unnecessary fines and timely rework.

Energy Savings Opportunities Scheme (ESOS) - Penalties Issued

The Environment Agency has been busy. Not only is there a list of Companies compliant with ESOS phase 1, Enforcement Notices have been sent to a large number of businesses who have yet to comply.

We understand that some Penalty Notices have been issues; as fines go up to £50,000 with additional daily fines, it's worth making sure your business has completed ESOS (with full ESOS Lead Assessor sign off) or clarified why you are exempt.

ESOS Phase 2 is of course now in swing - it's not too early to start your audits and actively managing monthly energy usage - this will all count to your next compliance (Dec 2019) and you will be saving money in the meantime.

ESOS late compliance & penalties ESOS Tools - Sustrax


Car Tax - Hikes on all new cars ...except for full electric/hydrogen models less than £40k

This Spring, Car Tax rockets for new cars registered from April 2017 - that is for all except for zero tailpipe emissions ones, i.e. full electric or hydrogen and then only if they cost less than £40k.

So you may need to choose carefully if you are thinking about switching to a Plug-In Hybrid Electric Vehicle.

A Premium Full Electric car costing more than £40k will cost a staggering £310 per annum (for first 5y) to tax, but more modest versions (<£40k) will still be £0.
VED car tax - full run down .
Something to think about for your fleet strategy and when you upgrade your fleet/lease car.


'T - Charge' and Daily London Rates.

If you are running old vehicle into London it's time to think again. On top of the congestions charge, you will be hit by London Mayor Sadiq Khan's new Toxicity Charge ( so -called 'T-charge' - a daily charge of £10), affecting vehicles rated less than Euro IV. That would bring your daily charge for driving in the city to £21.50. Time to update your Transport Energy Audit for sure.

February 2017 - UK Schools Tree Planting Starts Again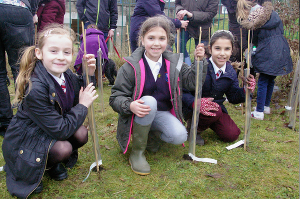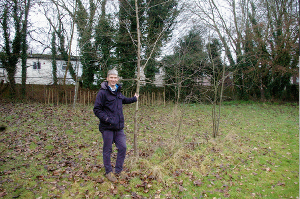 After the recent cold snap the weather has been kind to us and we've been out and about across the country planting this week. We are particularly proud of all our clients who donned their wooly jumpers and wells to help the schools for their projects. Planting locations have included Newcastle, Solihull and Basingstoke!
Also, Managing Director John Buckley, revisited trees we planted at a school in Basingstoke that we planted there with our clients 8 years ago. See how they have grown!
February 2017 - Planting 90,000 Trees in Peru over last 12 months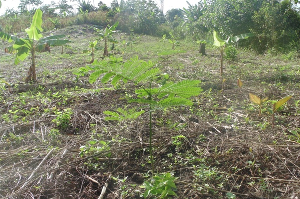 Over the last 12 months our team and partners have been busy planting trees across various locations in Peru. So far we have planted 89,147 - and should reach our customers 90,000 target over the next month. Here are a few pictures taken in the last few days, all the way from Peru.
December 2016 - Kenya reforestation in action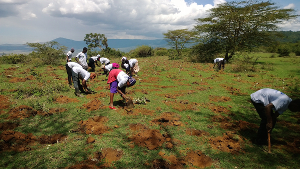 Some wonderful work in our Kenya project this season. Alongside the climate change mitigation, the work continues to support communities, provide educational opportunities and supports biodiversity.
November 2016 - UK Schools Tree Planting Action
The autumn tree planting continues with gusto....even though the temperatures have dipped our enthusiastic pupil, staff and sponsors keep planting. Last week we kept warm around a camp fire and enjoyed a few toasted marshmallows in between planting the trees.
October Planting Begins!
This autumn we are planting in more than 80 locations, mostly schools. English Oak is top of the chart this time with Field Maple not far behind. Some interesting school locations are Portree Primary on the Isle of Skye and Greenmount Primary on the Isle of Wight. Some non-school locations include the Girl Guides camp at East Grinstead and Wythenshawe Fire Station. Locations range from Plymouth to Aberdeen and from Canterbury to Londonderry.
Planting has started this autumn with the first session held at the Royal Alexandra & Albert School in Redhill. Enthusiastic year 6 and year 8 pupils planted 280 native broad leaf trees in Gatton Park (where the school is located) that will support the wide range of biodiversity there.
May 2016, Kenya Reforestation - Latest Action

Carbon Footprint's fantastic team in action. You can really see the progress we have made over the last 10y. As well as environment protection and biodiversity, the project supports communities and has a vast impact on culture - particularly on the forest as a source of livelihood for the team.
Spring 2016 - UK Schools Tree Planting Action

Carbon Footprint's team in action with the school pupils and sponsors. Over 17 schools and over 20 species of native broad leaf trees planted to reduce emissions, support biodiversity and educate the next generation.

Corporate Tree Planting Events
May 2016 - Kenya Reforestation (Esconet)
Wa chiru's, a recently widowed mother of 2 daughters, inspirational story
Esconet has been my source of livelihood for the last three years, offering me permanent employment unlike my previous situation where I did odd jobs and even fetched firewood in the forest for sale to earn my family food on the table. As my late husband suffered, I had a reliable source of money for his care, making me family bread-winner and provider.... I continue to be a member of my church and provider of my family, while also caring for my dairy cow which I will soon be milking. While previously i considered the forest only as my source of firewood, I now consider it as the provider for my family."
April 2016 - London & Thames Corporate Tree Planting Opportunities
We have tree planting opportunities across the London and Thames postcode regions : W6, SW6, N2, SW6, N2, NW7, IG9, HP22, TW19, ME15, DA11, WD6, EN6, HP2, ME9, SL7, AL21, RM13
Planting also across all 12 regions of mainland UK and Northern Ireland