Sustainable Business Network
---
Carbon Offsetting – Decarbonising Grids & Reducing Emissions.
Friday 28 February, Ecophon, nr Basingstoke, RG26 5PP, 08:00-11:00am
This session explains exactly what carbon offsetting is and provides advice on how to choose a good carbon offsetting project

Carbon Offsetting is a highly regulated means to decarbonise national grids across the world and reduce emissions (e.g. through energy saving technology and sequestration of carbon by trees). In recent times, carbon offsetting has become quite high profile in the media – however journalists don't have a strong grasp on the science & mechanisms (particularly the popular press) and can cause confusion - in the same way they often do with medical or other scientific advances.
This session sets the record straight by explaining exactly what carbon offsetting is, how it plays a role in achieving your carbon and climate targets (and broader CSR objectives) and fundamentally how to choose a good carbon offsetting project.



Setting Climate Change Targets in your Business - Whether Large or Small

Friday 18 October 2019, Village Hotel, Farnborough, GU14 7BF, 8:00 - 11:00am
Download Slide Pack 1 SlidePack 2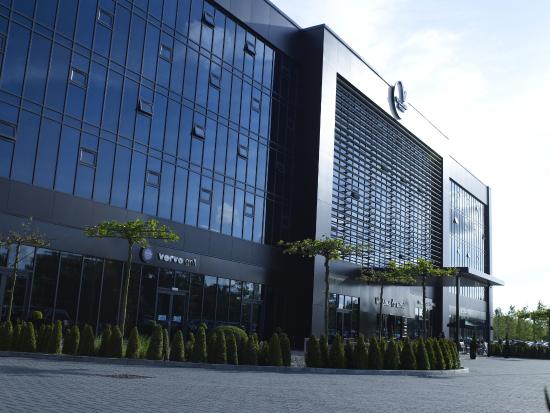 There is a climate change emergency that we all need to respond to, whether we work in corporate or SME spheres. Over the past few weeks we have seen countries and local authorities declare climate change emergencies and the UK's own commitment to 'Net Zero' carbon emissions by 2050.
With so much in the media about the need to reduce carbon emissions, but with our own individual businesses representing what appears to be only a drop in the ocean, can & how do you set realistic and measured targets and actions for your organisation that will deliver results contributing to reduce global temperature change. Also, how do you influence your supply chain partners to do the same, so that we all move to a common goal.
This Sustainable Business Network Workshop examines, via a series of key note talks and case studies, what the UK's legislation is, the theory to setting meaningful targets, the theory to setting meaningful targets, the business case (as well as moral imperative) to set targets and some frameworks/processes (including but not limited to Science Based Targets) and how to promote it.

There will also be plenty of networking opportunities, to extend discussions with fellow delegates.


Who is this for?
Sustainability professionals in large and SME businesses, business owners/MDs in SMEs.

Agenda

08:00-08:30am – Registration, refreshments and networking
08:30am – Introduction & Welcome – Dr Wendy Buckley
08:40am - Legal Awareness - Briefing/discussion led by Dr Wendy Buckley
09:00am – Why Set Climate Change targets and relate them to the Global challenge– TBC
9:40 am – Setting Targets in Practice – Some example frameworks & targets - Carbon Footprint Ltd
10:10 - Break
10:15 – Case Study – Our Climate Change target setting and management – Portals – Sharon Ball, Portals
10:45 Final Discussion
1
Streamlining Carbon & Energy Management

Friday 28 June 2019, Cello Health, Farnham, GU9 7EQ, 8:00 - 11:00am

Energy and carbon reporting have been with us for several years now – particularly for large businesses/ FTSE Main Market listed entities.

However, over recent times, legislation has broadened its net to cover a much broader scope of businesses into scope of mandatory reporting. Away from legislation, many businesses are actively now managing their energy and carbon due to internal pressures relating to cost saving and staff expectations for sustainability. On the commercial side, many organisations need to take action due to supply chain requests/ sales tender requirements.

This Sustainable Business Network Workshop examines, via a series of key note talks and case studies, what the legislation is and how it directly/indirectly affects your business (whether you are in a large company or an SME), different ways you can manage your energy and carbon and ways that you can commercialise this (both form operational savings and market differentiation) and complement your broader Corporate and Social Responsibility (CSR) programme.

There will also be plenty of networking opportunities, to extend discussions with fellow delegates.

Agenda and Speakers

8:00 Registration, networking and refreshments
8:30 Welcome and Introduction - Dr Wendy Buckley & Cello Health
8:40 Legislation Awareness – Briefing/discussion led by Dr Wendy Buckley
9:00 Streamlining Energy & Carbon Reporting - What is the legislation & best practice - speaker TBC
9:40 Energy Management Systems -Wayne Spencer, BSI
10:10 Break
10:15 Case Study - Our Energy & Carbon Management - Peter Sharman, Mulalley
10:45 Final Discussion
11:00 Formal Close & Networking

---
Staff Engagement - Developing & Managing Behaviour Change Inside and Outside of the Business

Friday 1st March 2019, The Ark Conference Centre, Basingstoke, RG23 9NN, 8:00 - 11:00am


As a sustainability professional, you can do all in your power to reduce your company's carbon footprint through technology changes to reduce building and transport energy consumption, but to really ring in further decreases to your impact, you will need to engage the hearts and minds of your team! Engaging staff in sustainability practices will likely extend to behavioural changes inside your company's buildings, offsite/'in the field' and in your business neighbourhood.

Only in this way will you be successful in changing behaviour 'for good' and developing a truly sustainable culture which will help staff retention, brand reputation as well as reducing carbon impact.

This SBN workshop will examine, via a series of key note talks and case studies, the theory and best practice for engaging staff in sustainability - looking at how to develop best behaviour on-site and within your broader local environment. The event was suitable for SMEs to corporate and public sector attendees, with plenty of opportunity for networking with like-minded professionals, should you be an environmental, health & safety, finance or marketing manager/director.


Agenda and Speakers

8:00 Registration, networking and refreshments
8:30 Welcome and Introduction - Dr Wendy Buckley
8:40 Legislation Awareness – Briefing/discussion led by Dr Wendy Buckley
9:00 The Importance of Staff Engagement in Sustainability - Theory and Strategies - John Buckley, Carbon Footprint Ltd
9:40 Staff Engagement in Local Environmental Programmes - Making a Better Environment Around your Offices and in your Local Area - Debbie Salmon, Rushmoor Borough Council
10:10 Break
10:15 Case Study - Engaging Our Teams in Sustainability - Anna Frizzell, RNLI
10:45 Final Discussion
11:00 Formal Close & Networking
---
Climate Change Adaptation - How best to protect your business after the Beast from the East and other climate challenges

Friday 2nd November 2018, Farnborough International Exhibition and Conference Centre, Farnborough, GU14 6FD. 8:00 - 11:00am

Climate change adaptation is a key consideration, no matter what size of business that you work in.

Our changing weather patterns bring not only direct challenges in the workplace (and getting to work) but also impacts up and down stream supply chains that can significantly affect your business's ability to operate and it's profitability. For some businesses, flooding, or on the flip side, a lack of water, can cease operations completely. For others, a loss of key supply components or comfort to staff (leading to a drop in efficiency and/or a rise in absenteeism) can be a key issue.

In this SBN we examined, via a series of key note talks and case studies, what the likely impact of our changing climate will have to businesses of all sizes. This session included practical strategies and impact assessment to help you to manage and thrive. The event was suitable for SMEs to corporate and public sector attendees, with plenty of opportunity for networking with like-minded professionals, should you be an environmental, health & safety, finance or marketing manager/director.


Agenda and Speakers

8:00 Registration, networking and tea / coffee
8:30 Welcome
8:35 Legislation Update – John Mitchell, Blake Morgan
8:55 Changing Weather in the UK
9:25 Break
9:40 Climate Change Adaptation made Practical
10:10 Case Study - Our Climate Change Adaptation Following Disaster
10:50 Formal Close & Networking

---
Contact us for more information and to keep updated about the next event