The Carbon Footprint Ltd team is highly experienced as well as energetic. We are flexible and brimming with ideas to meet your business goals and generate a rapid and compelling return on investment. Providing a professional and personal service, our team is committed to providing you with responsive service to rapidly get your programme in shape.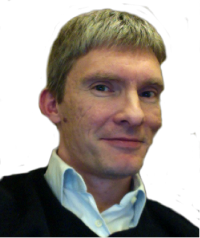 John Buckley
Managing Director / Co Founder
John set up Carbon Footprint Ltd in 2005, and has managed the strategy and growth of the company since then. Prior to building Carbon Footprint Ltd, he spent 14 years in the space business, where he had been project manager for the build and launch of two disaster monitoring satellites, and later held a senior business development position. He has experience working in public sector and privately owned businesses. He is highly active in driving standards forward within the carbon offsetting industry. He is the author of 'CO2Zoo' - a corporate guide to carbon offsetting. Also he maintains a keen interest in developing cloud based affordable sustainability software. John is frequently called upon to give keynote speeches at environmental events and media appearances.
Key Qualifications: Chartered Engineer, BEng(Hons) degree in Aerospace Engineering and MSc in Electromechanical Design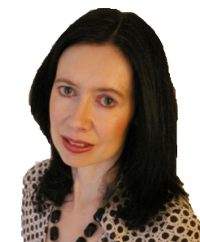 Dr. Wendy Buckley
Business Development Director / Co Founder
Originally trained in physics, Wendy is also a member of the Institute of Marketing (MCIM). She has worked in public and private sector (including blue chips). She has held appointments with QinetiQ Group PLC, BG Group PLC, Oxford Instruments PLC and BOC/Linde Group AG in technical and managerial roles (including aerospace, sustainable energy and industrial gases/chemicals markets). She has won a number of business awards including being named overall winner of the UK 'Women on Their Way' Business Awards and is a regular contributor to trade journal and media pieces. She is Chair Person of the Sustainable Business Network in North Hampshire and highly active in promoting sustainability learning and reporting within Corporates and SMEs. She has particular interest in Public Sector and Retail sectors.
Key Qualifications: BSc(Hons) degree, Ph.D. in Physics, MCIM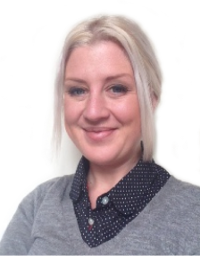 Katie Elmer
Head of Consultancy
Katie has twenty years of experience as an environmental and sustainability consultant, working on behalf of both private and public sector clients, and leading multi-disciplinary teams. Katie's experience is across a diverse number of areas, including, designing and implementing Environmental Management Systems and Quality Assurance Systems (ISO 14001; EMAS; and ISO 9001 respectively); Environmental, Waste and Energy auditing; Sustainability Strategy; Sustainability and Environmental Policy Research; Green Skills Evaluations; Sustainable Master Planning and Energy Strategy; and Many apsects of Environmental Planning. Katie has particular expertise within the Construction, Logistics and Public sectors. Katie is a member of the Energy Managers Association (EMA), is an ESOS Lead Assessor and also Energy Audit Scheme (EAS) registered energy auditor.
Key Qualifications: BSc (hons) and MSc in Geography, Environmental Sciences, Environmental Monitoring and Assessment, ESOS Lead Assessor, EAS registered energy auditor

Our senior team supports our core team of environmental consultants who have a wide range of different science and engineering backgrounds. They provide the full range of climate change solutions from carbon management services, through carbon footprint analysis and to carbon engineering. They also support clients through all aspects of environmental performance and achieving net zero-carbon neutrality.
All our consultants have university degree level qualifications from across environmental management, science and engineering subjects. Many have higher level university degrees (including MSc and PhDs), and additional specialist qualifications including Airport Carbon Accreditation (ACA) approved verifier and Energy Savings Opportunity Scheme (ESOS) Lead Assessors.