Our News
News, Highlights & Opinion from our Team
---
Tree Planting Update - December 2022
We've been super busy tree planting this year - both in UK and Kenya. Here's some highlights & stats for you
UK Tree Planting
Since 2019 we have planted over 370,000 trees in over 1500 locations across the UK.

Just in November 2022 alone
80,000 trees went to their planting locations
across 135 locations throughout UK and Ireland.
Most poplar species currently is Hawthorn
largest number being planted per site was 8500 trees for woodland creation in Surrey.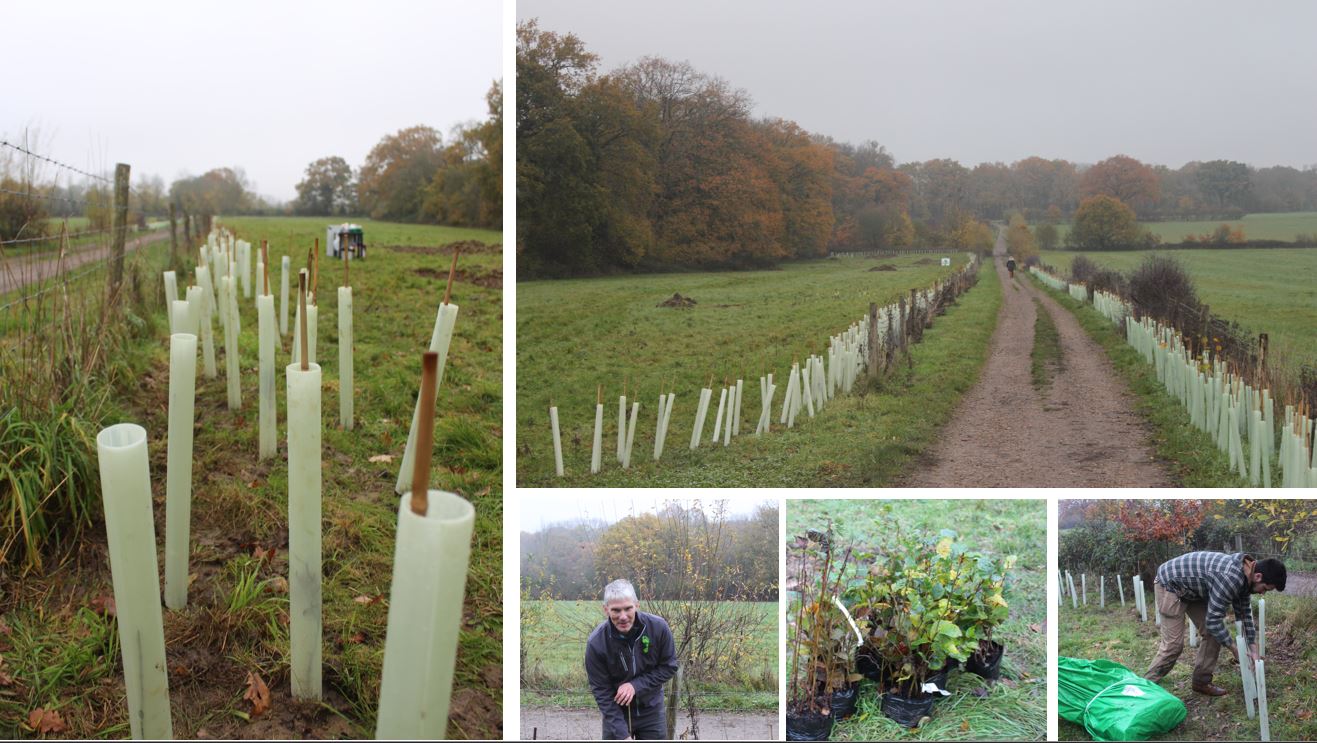 Recent planting near Guildford
See where we've been planting - go to interactive map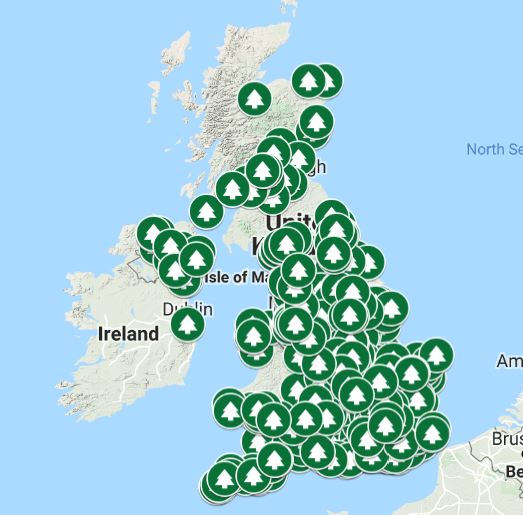 Kenya Reforestation
Our team in Kenya have been busy - despite some challenges with the rains, this year we have planted 80,000 trees in total including
1500 to celebrate Christmas
2000 to commemorate International Day of Forests
3000 to fill up the gaps on the edges of the escarpment where we planted
20,000 trees to start the long rains season planting.
12000 trees at the upper part of the forest in Kinale

and planting 20,000 trees for the short rains season.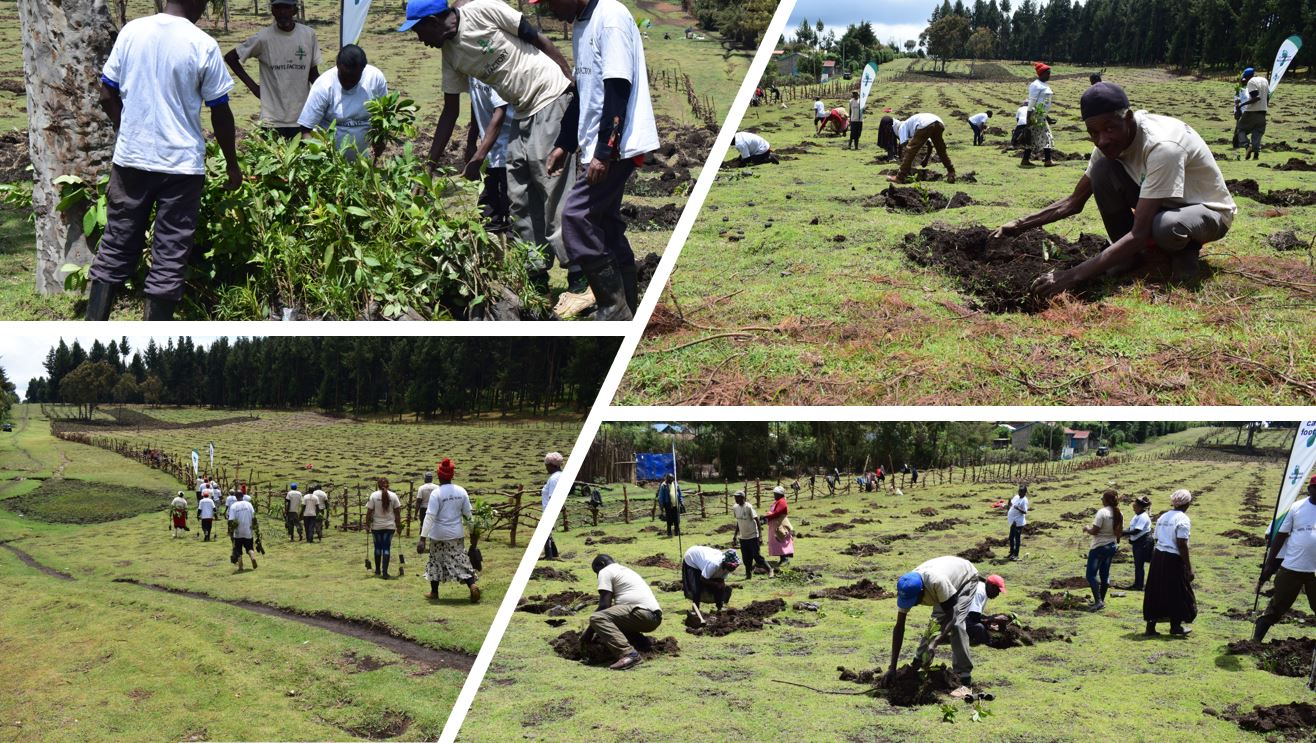 Planting November 2022
Kenya Reforestation - May 2022
To celebrate Team Leader Mburu's 50th Birthday, each team member planted 50 trees that day.

End of UK Tree Planting Season - 2022
A brief look at some of our favourite moments from the tree planting season Autumn 2021-Spring 2022. Planting starts again this Autumn.

Spring 2022 - UK Tree Planting


Wildlife corridors are vital for animals such as birds, hedgehogs and field mice that need protecting from predators; this can help preserve species. One of our projects in Black Dam, Basingstoke, has provided a wildlife corridor which unites the road and field allowing the wildlife to bridge back to larger groups and subsequently thrive.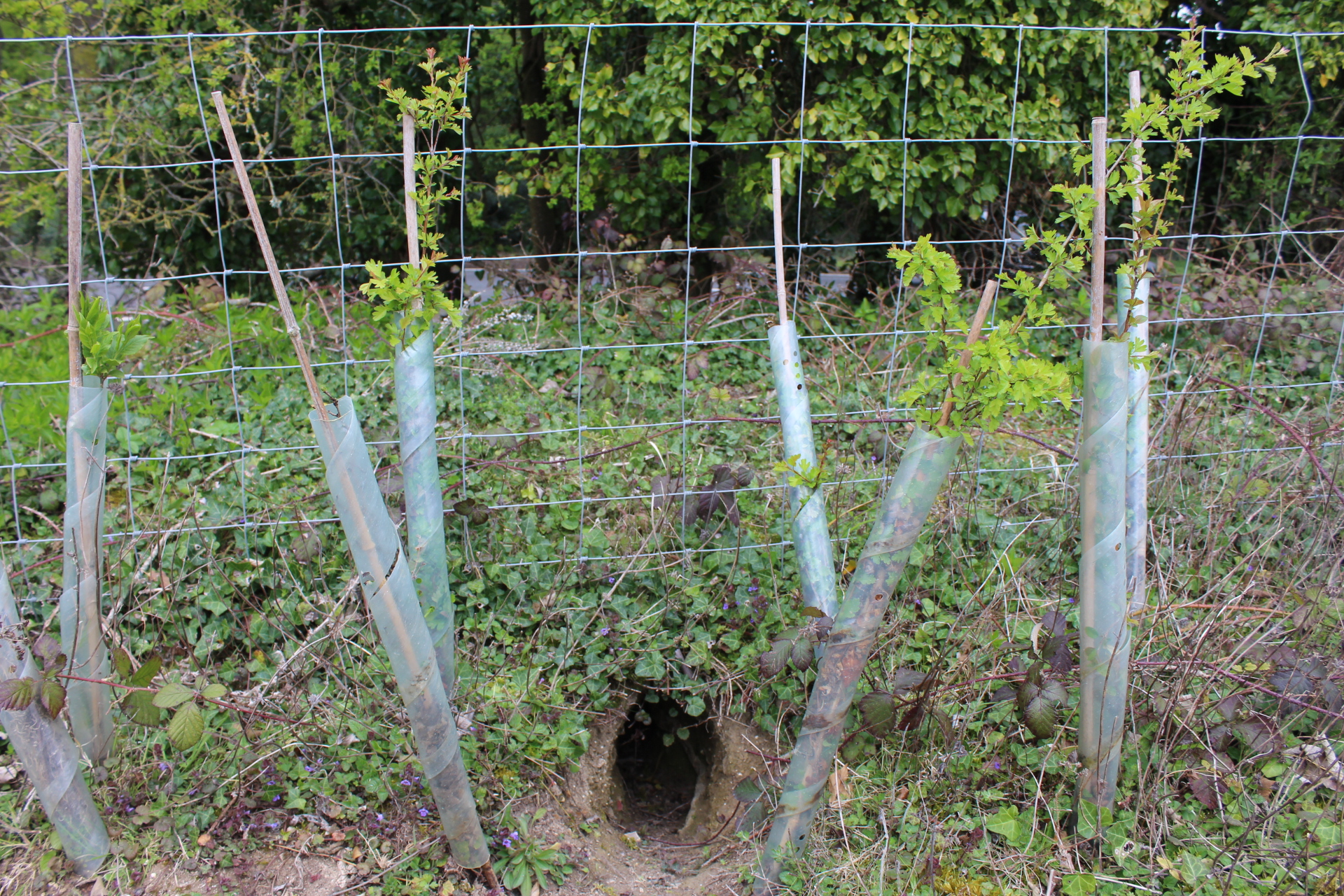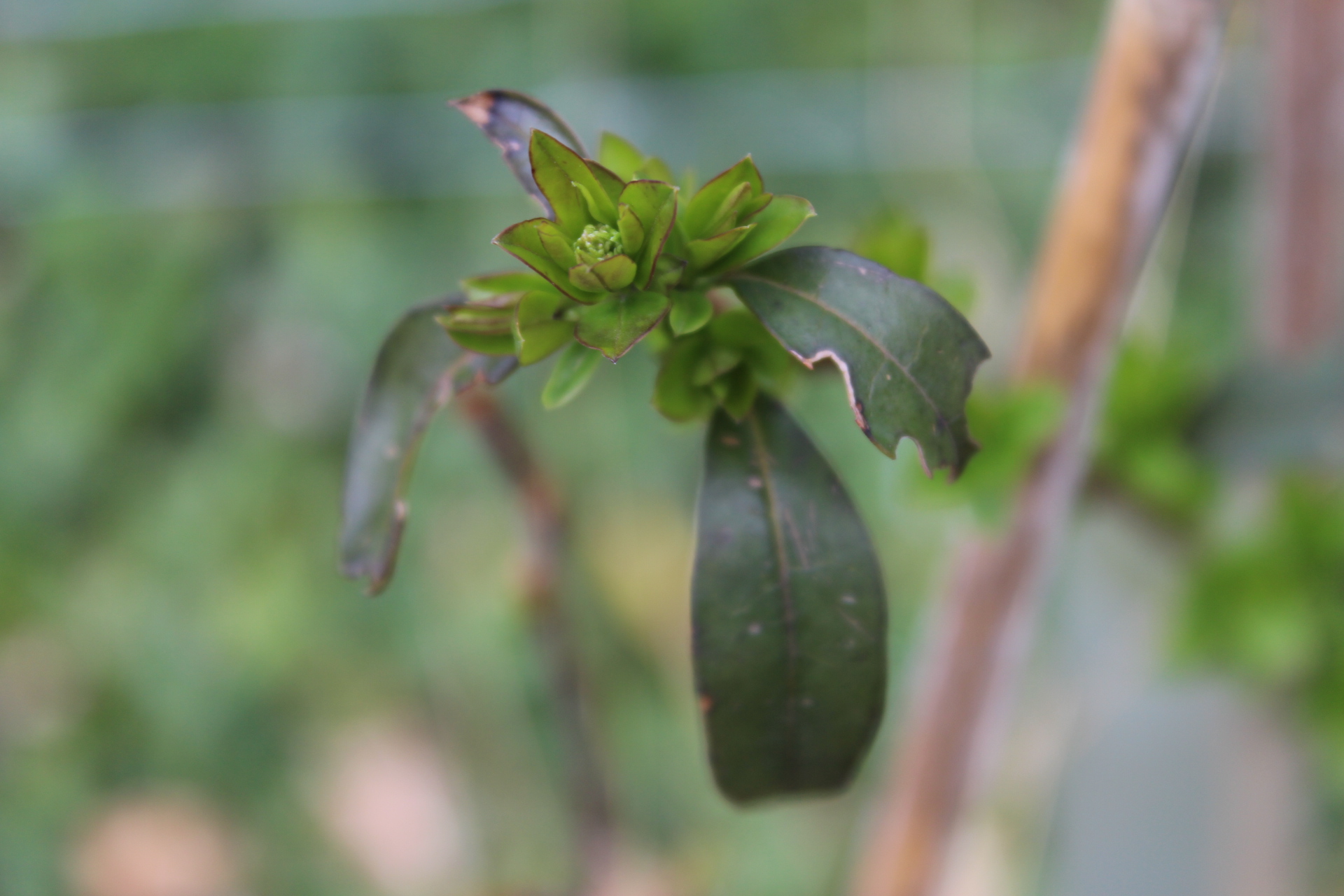 Many species lose their habitats due to industrialisation and the modernisation of many places. This leads to deforestation and fragmentation which leaves many species sparsely populated; the wildlife corridors can help reunite these groups. Additionally, they help species who aren't necessarily using them. For example, bats use them to navigate the landscape while different plant species can migrate with the aid of the corridors.

The trees at Black Dam, which were planted in November 2019, are thriving as they continue to develop a leafy green foliage going into spring. Many trees have grown substantially, this being most apparent in the Hawthorn species which seem to have made the most progress. 1000 trees were planted and all are well established and continue to grow.

In addition to the Black Dam trees, planting has taken place all over the UK, as far north as Isle of Skye to as far south as Isle of Wight; 26 different species have been planted such as Hawthorn, Crab Apple and English Oak accounting for a massive 130,000 since October 2021. It is important when planting to have a variety of trees as different trees support different species of biodiversity. For example, hawthorns help wood mice that take shelter in the thorny thickets as well as providing nutrition for yellowhammers that feed on the haws.
2022 Kenya Planting Update -
International Day of Forests
Our project is now one of the most respected forest restoration programs in Kenya and this is evident by the fact that we have for the second time been chosen as the hosts for the commemoration of the International Day of Forests, tree planting. For the International Day of Forests, 2022 we planted 2000 trees to rehabilitate and restore a highly degraded section at the hedge next to the community farms. This section requires about 20,000 trees to return to a healthy status. 20,000 holes are ready for tree planting when we get the rains. The forest–adjacent community is eager to have this section of the forest restored as they have lost the micro-climate that previously enabled them to produce peas and spinach in large quantities much earlier than the rest of the farms away from the forest Read full report.
.

Winter Planting Update - Planting the Length & Breadth of the UK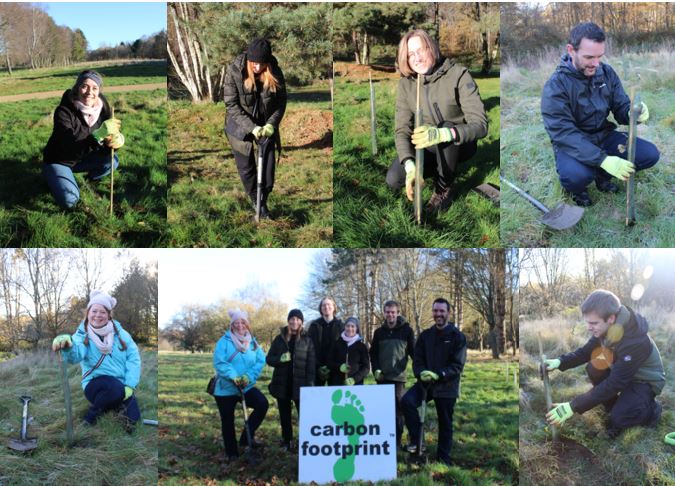 We're now right in the middle of tree planting season. Planting the length and breadth of the UK, we've been planting as far North as Auchterhouse, Scotland, to Flintshire, Wales and down as far south as Dover. Over 60 schools have are involved in this season's planting as well as scores of nature reserves.
Children across the country have relished heading outdoors with their spades to plant 27 different species of native broad leaf trees. A naturally socially distanced activity in the fresh air, this has made a fantastic extra-curricular activity that schools have dearly missed over recent times.
It's not just kids planting - across the country many of Carbon Footprint's team have been out planting too and ran special events for corporate clients to lend their support. These events provide an excellent opportunity for sustainability-themed team-building; many also comment on how great it is to truly see the MD getting their hands dirty!
Our pic shows (top left clockwise) Carbon Footprint's Zoe, Jess, Joe, Dan, Joel and Alex in action at Southwood Park, Farnborough


Proud to be Planting Again - UK Tree Planting Season Underway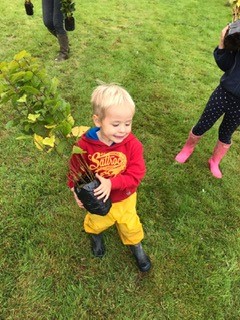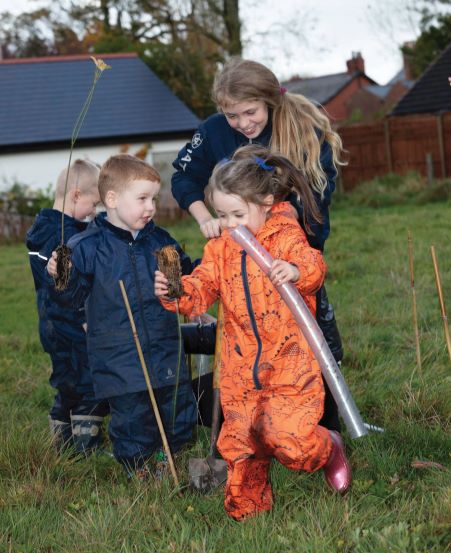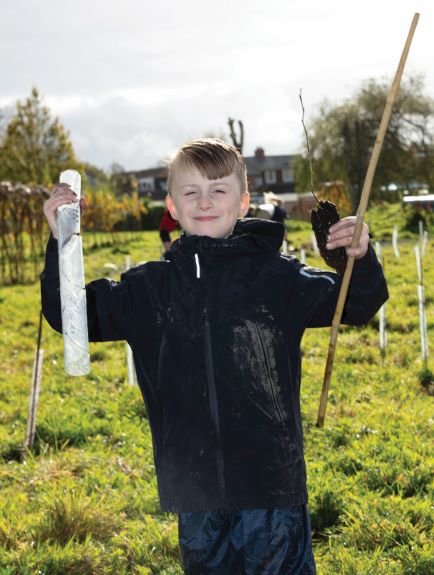 UK Tree Planting in schools and nature reserves is now in full swing! Providing an ideal safe outdoor activity, 14 schools up and down the country have now received their trees and are enthusiastically planting within their school 'bubble' groups. Also planting has recommenced in nature reserves and community woodlands. This autumn tens of thousands of native broad leaf trees with be planted, reducing carbon emissions, supporting biodiversity/natural habitats and also enhancing the curriculum with much needed activity following the COVID-19 lockdown.
Kenya Reforestation 2020 Report - Despite the Challenges,
Burgeoning Biodiversity
Our Project Leader Mburu Waiganjo's reports on 2020 progress. From a promising first 2 months, the project was delayed due to the COVID-19 lockdown, but was able to resume in May with social distancing and other precautions. The young forest is now flourishing with biodiversity and a thick canopy is developing. Bee hives have been installed and are supporting populations of these insects as well as providing welcome income streams for the community for the honey produced.
Praise for Freedom Flight Prize - Targeting 900 million tonnes CO2 reductions per annum
Freedom Flight Prize - the Global Prize for the first truly carbon-free 100-plus seater plane across the Atlantic- has attracted considerable media attention and praise in the industry.
"The challenge for zero carbon transatlantic flight is now on.", Simply Flying,
https://simpleflying.com/carbon-zero-transatlantic-flight/
"… it will be one of the top achievements of the decade, and perhaps one of the most memorable technological advances of the century." CleanTechnica
https://cleantechnica.com/2020/09/05/1st-100-seat-aircraft-to-cross-atlantic-powered-by-100-renewable-energy-wins-freedom-flight-prize/

"New X-Prize" Scudrunners https://www.news.scudrunners.com/new-x-prize-freedom-flight-prize/
"Winning the Freedom Flight Prize would be the gift that keeps on giving."; Intelligent Living
https://www.intelligentliving.co/first-solar-hydrogen-plane-ny-to-london-10m/

"Just as the Orteig Prize drove Lindbergh to talk a small aircraft company in San Diego into building his Spirit, and the Green Flight Challenge inspired Tine' Tomazic at Pipistrel to come up with the winning G4, today's Freedom Flight Prize may cause the best designers and builders to come forth with something just as revolutionary as those past prize winners. Luck to all." Sustainable Skies, http://sustainableskies.org/flying-atlantic-electrically-100-years-lindbergh/

Carbon Footprint Freedom Flight Prize
Multimillion Pound Prize for First Carbon Free Commercial Flight across the Atlantic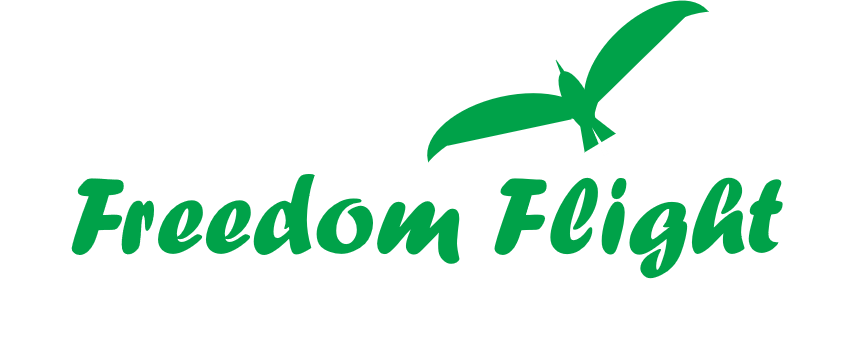 London,UK. 1st September 2020: Sustainability expert Carbon Footprint Ltd, has launched the Freedom Flight Prize (freedomflightprize.org). The competition is open to manufacturers, research/academic groups and inventors to design and fly a 100+ seater passenger aircraft powered by 100% renewable energy. The plane must complete a return trip from London to New York; each leg of the trip in under 10 hours and must finish the return leg within 24 hours of starting out on the round trip. Find out more...
---
Brazil Amazon - Avoiding Deforestation, Protecting the Climate, Species & Health
Find out how our Brazil Amazon Carbon Offsetting project is protecting the 'lungs of the Earth'. Of equal importance it is protecting endangered species, indigenous communities and also abating displacement of species that is linked to transmission of diseases to humans.
Carbon Offset via Tree Planting - Avoiding Deforestation Projects
---
Kenya Reforestation - Planting Resumes - Maintaining Social Distancing
Work on our Kenya Reforestation had halted temporarily due the COVID-19 outbreak and lockdown. Now that the restrictions on lockdown are being gradually relaxed, our team have enthusiastically returned to the forests to resume the vital work to help abate climate change and support biodiversity whilst maintaining social distancing at all times.
More/Support Kenya Tree Planting
---
Spring Tree Planting Report

Images from Southwood rewilding project, Hampshire
As we near the end of the UK Tree Planting season, we are delighted to report an excellent tree planting season.
Here's the season in stats:

270 Schools
52 nature reserves
The most popular locations were South East, London & Thames, Scotland and the South West.
Of particular interest are some of the rewilding projects - notably the Southwood Golf Course rewilding project in Farnborough, Hampshire which saw 1,750 trees planted in a new public green space (converted from an old gold course). We'll see many more of these no doubt as councils move to meet their climate emergency declarations.
The season is not quite at its end and we're pleased to say that some schools are continuing with their tree plantings as a PHSE activity for key workers' children who at still at schools - this makes an excellent outdoor and environmental activity as a treat for those children.
We do not plant over the summer (as newly planted trees do not thrive then). However, we have a database of applications for trees and we are looking for sponsors now to fulfil the school and nature reserve needs.
Autumn 2020 planting will be very special time - with schools hopefully back open and nature reserves accessible, we are looking forward to celebrating & supporting nature & biodiversity again.
---
Kenya Reforestation ...and the Bees Moved In.

Progress with our Kenya Reforestation project continues - the young trees are now really starting to transform the landscape. Biodiversity is thriving - even more so now with the addition of bee hives into the region!
---
Plant a Tree - Protect a Tree in the Amazon Rainforest - Christmas 2019

Trees are widely accepted as the Lungs of the Earth - nature's own carbon capture and storage devices. Beyond this, of course, they support much of our planet's biodiversity and enhance our mental well-being. Yet, trees are still being destroyed and our rainforests are endangered, with around the size of a football pitch disappearing from the Amazon Rainforest every minute.
This Christmas, we ask for your support for our Plant a Tree - Protect a Tree programme - supporting reforestation and protecting our rainforest

Our UK and Kenya Tree Planting programmes are both 'buddied' with our Protecting the Amazon project - meaning that for every tree planted, 1 tonne CO2 is saved (by preserving existing trees in the Amazon Rainforest).

Even if you have offset your carbon impact already or know those who need to do theirs, we encourage you to get behind our programme and support these vital Tree projects this Christmas.

Offset 1 Year's Average Carbon Footprint of 6.5 tonnes

As well as supporting these great projects, you will be able to download a certificate (that makes a lovely sustainable gift) and also a Plant a Tree - Protect a Tree logo/photos to share with your friends/loved ones.


Don't forget to also check out the Interactive Tree Map which demonstrates the great support we have been receiving. Since 2017 we have planted over 95,000 trees in over 600 locations across the UK.

Autumn is here, schools are back and our tree planting season is in full swing - this season we are planting far and wide.
This November more than 13,000 'whips' (1 year old trees) will be planted in 100+ locations throughout the UK. This will include schools in:
Antrim, Aberdeen, Lancaster, Jarrow, Sheffield, Shrewsbury and Tonypandy.
---
Autumn/Winter 2019 Tree Planting
The autumn is here, schools are back and our tree planting season is in full swing - this season we are planting far and wide.
This November more than 13,000 'whips' (1 year old trees) will be planted in 100+ locations throughout the UK. This will include schools in :
Antrim, Aberdeen, Lancaster, Jarrow, Sheffield, Shrewsbury, Tonypandy, Truro and Hitchin.

Also nature reserves in Cumbria, Devon, Leicestershire & Rutland will receive trees.

The size of school plantings has again varied dramatically from just 15 trees in one to 1000. One notable school recipient is Baltasound Junior High on the island of Unst in Shetland which is the northernmost school in the UK.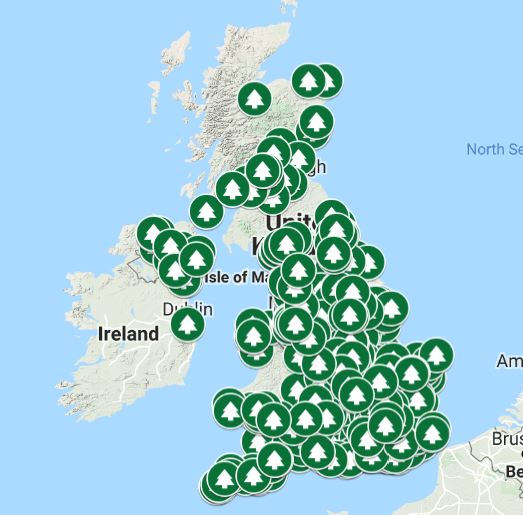 ---
Carbon Footprint Report 2019 - Towards Net Zero Carbon
Over the last 12 months Carbon Footprint Ltd's actions towards a carbon free world have accelerated.
During this time we have helped hundreds of corporate businesses to formally measure their impact and set in place carbon reduction targets. Thousands of other organisations and individuals have assessed their carbon footprint and used our other on-line tools too. By doing so they have made changes to their everyday actions and choices to reduce their carbon emissions, and support internationally certified carbon offsetting programmes. Our clients have helped to decarbonise nationals grids across developing countries and support projects to reduce deforestation. Furthermore, with our clients' support, over 142,000 trees have been planted in countries including Peru, Kenya and the UK, supporting biodiversity as well as helping to abate climate change.

Measuring & Reducing Carbon Emission
Measuring your carbon footprint and helping you to reduce it is a huge part of what we do. With help from our projects, our corporate businesses are reducing their emissions on average at ca 10% per annum per annum. Our projects also have identified typically between 5-20% further savings that can be made via a combination of behaviour change, process revision and capital expenditure (e.g. lighting, heating and vehicle changes).

Our on-line Carbon Footprint Calculator is one of the most popular on the web and is also independently audited for both its content and accuracy. Use has never been higher and it is great to see so many now taking active steps to reduce their footprint.
New this year, our Plastics Footprint tool has provided a simple means for business and consumers to assess their reliance on single use plastics and make changes to avoid them and their negative impact.
Offsetting Emissions – Decarbonising the Grid and more
The most popular projects with our clients over the last 12 months were Solar Energy, Protecting the Amazon - Reducing Emissions from Deforestation Degradation (REDD), Windpower and Clean Drinking Water - Community Borehole and Efficient Cookstove projects.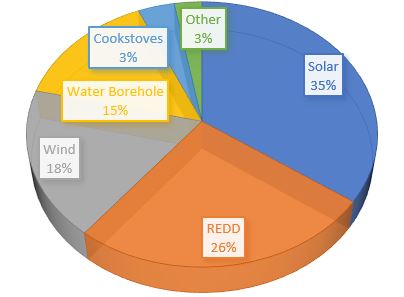 Projects such as solar energy and wind power are actively decarbonising the national grids in the countries we support. Avoiding deforestation is vital to the Amazon and these protected regions support what some call the 'lungs of the earth'. Our projects are fully managed and free from the recent fires experienced in other (non-protected regions). Community projects – such as providing clean drinking water and efficient cookstoves deliver positive social impacts to the developing communities they serve. Failure to use clean water is responsible for a host of illnesses from water-borne contaminants.
Tree Planting - Tackling Climate Change & Supporting Biodiversity
Tree planting has also supplemented the programme and over the last 12 months over 142,000 trees have been planted across the globe, including in Kenya, Peru and the UK. At a time when many countries and regions are declaring a climate emergency, the need for tree planting has never been greater. In addition, by planting native species, we are helping to sustain and nurture biodiversity.
Further Decarbonising of the Grid
As primarily a consultancy services business, our organisation generates a small level of profit each year. With this we are supporting a number of renewable energy projects to decarbonise the grid in the UK.
---
Summer UK Tree Planting Update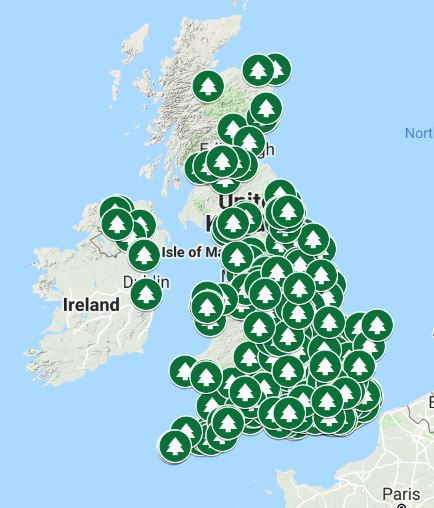 Our Latest map of Tree Planting Across the UK
The tree planting season is over, the schools are out and our tree planters are taking a well-earned break.
Over the past tree planting season, we have planted in planted in
198 locations
47 schools in the North West
Trees were also planted in Belfast, Glasgow, Lancaster, Newcastle, Doncaster, Anglesey, Swansea, Birmingham, Leicester, Exeter, Portsmouth, Oxford, Colchester, Barnet and host of places in between.
One of our largest single plantings was for 1320 trees at Ivybridge Primary in Isleworth.
With the UK urgently needing to plant more trees to address the climate emergency, we are already planning the autumn tree planting programme and have requests for trees from schools and nature reserves right across the UK mainland and Northern Ireland that you can help us to fulfil.
Get Involved in UK Tree Planting
Measure your Carbon Footprint and Offset via UK Tree Planting
---
Spider-Man Swinging into Environmental Action

Following the filming of Spider-Man: Far From Home in the UK, Sony Pictures sponsored the planting of 72 tree saplings at a local school (1 for each day of filming) with our UK tree planting programme.
The school used these to plant a native hedge earlier this year, improving biodiversity and providing food and shelter for wildlife.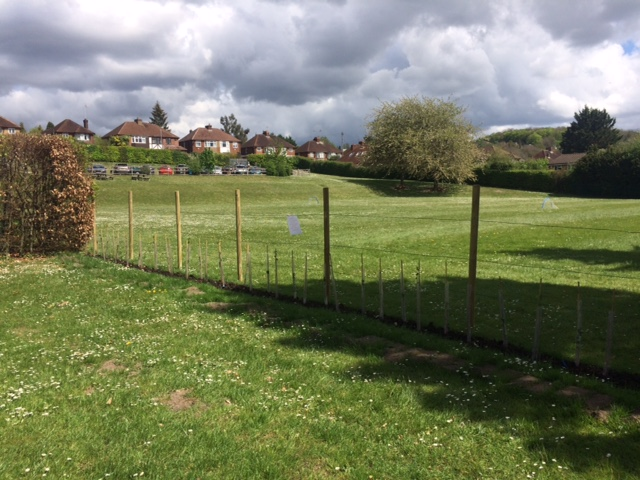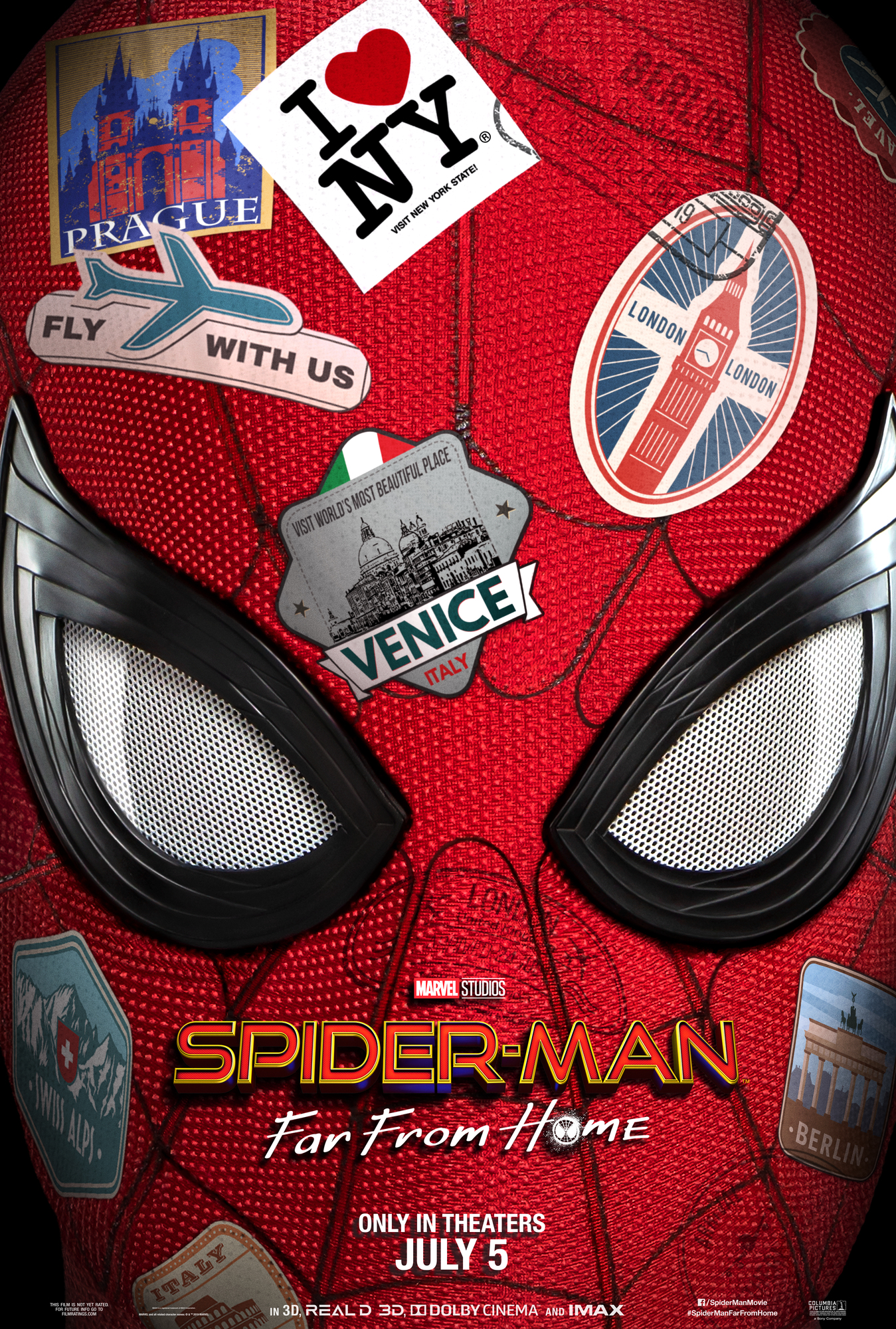 Whilst we can't all be superheroes, you can follow Spider-Man's example by compensating for your environmental footprint and supporting nature.
Find out more information about Carbon Footprint's tree planting programmes.
---
Growing from Strength to Strength - Kenya Reforestation

2012 2019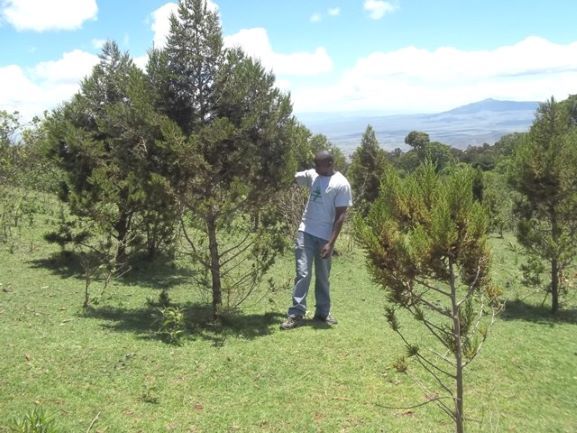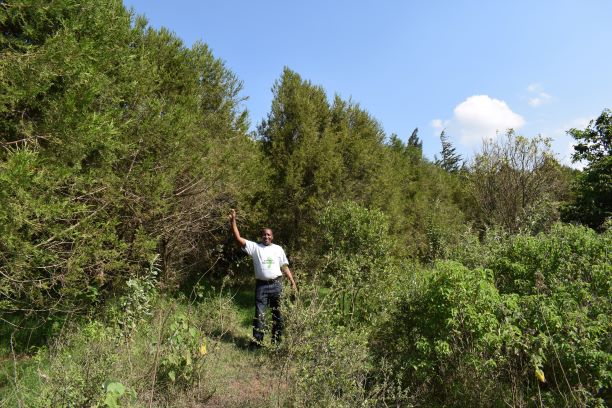 2012 2019
With your support the landscape is transforming, from what was once a barren landscape to a thriving environment with renewed habitat for flora and fauna!!
Our young forests, planted by our Kenya reforestation project, are looking amazing - over the past 7 years, the trees have not only grown but are providing fantastic habitats for wildlife!
Our project leader, Mburu says,
'We are proud that as a team and individually the local authorities know us for the protection, conservation and the tree planting in the forest... Members of the team are so respected that they have been appointed to schools' boards.'
A big thank you to all who have helped to achieve this great change, but there is still plenty of work to do reforesting the Great Rift Valley!
---
Springing into Action
We are now in core tree planting season and have our UK Tree Planting programme in full swing with over 20,000 trees so far planted and counting.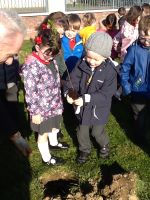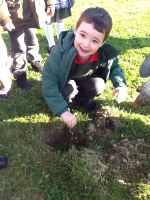 Here are the stats!
198 locations - including Belfast, Glasgow, Lancaster, Newcastle, Doncaster, Anglesey, Swansea, Birmingham, Leicester, Exeter, Portsmouth, Oxford, Colchester and Barnet to name a few.
One of our largest single plantings was for 1320 trees at Ivybridge Primary in Isleworth.
One of our smallest was for just 15 trees at the aptly named Smallwood Primary in Wandsworth.

Top Species this season are hawthorn, crab apple, hazel, hornbeam, blackthorn and Dog Rose.
---
2019 New Year Planting Programme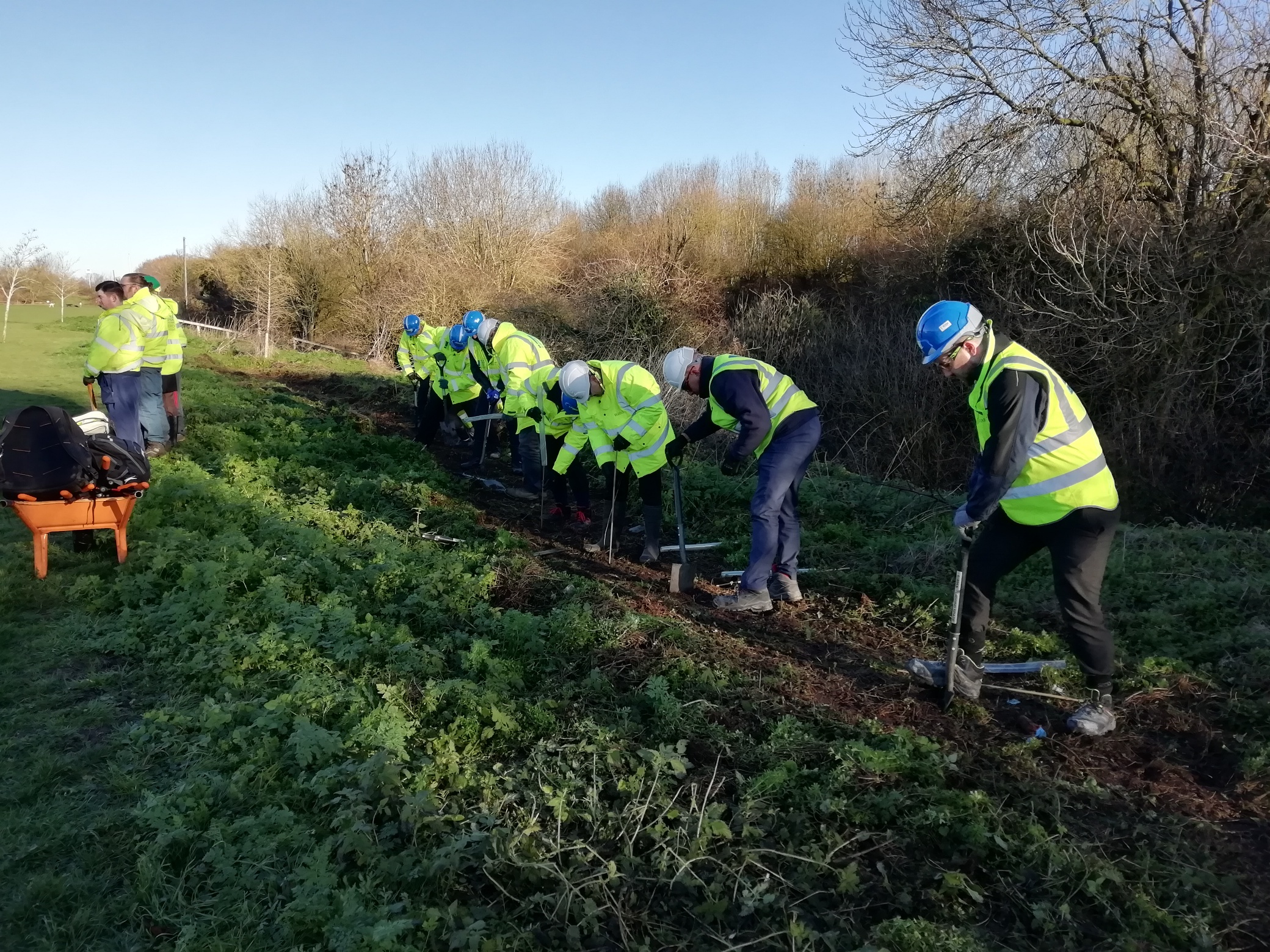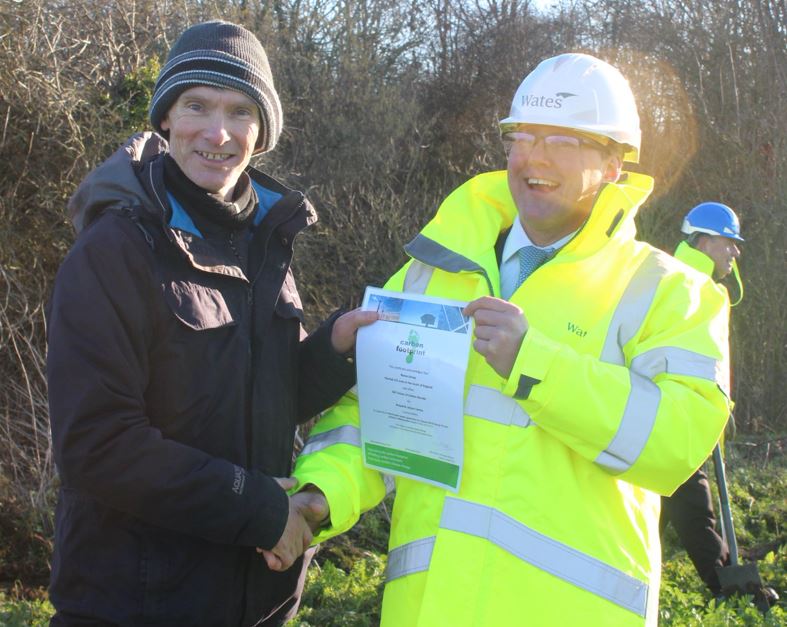 So far, 2019 is growing from strength to strength with our tree planting programme! We have already been out planting and had some great tree planting events!
Within the next 2 months we will have:
Planted trees in over 53 locations across the UK
Over 50 of these locations will be school sites, helping to educate and engage the students in the environment
Planted more than 17 different species of native broad leaf trees, supporting wildlife, reducing emissions and improving air quality
These tree

l
ocations will span the whole of the UK - including Scotland, Wales, Midlands, North West, South East and East of England sites.
---
Christmas Tree Campaign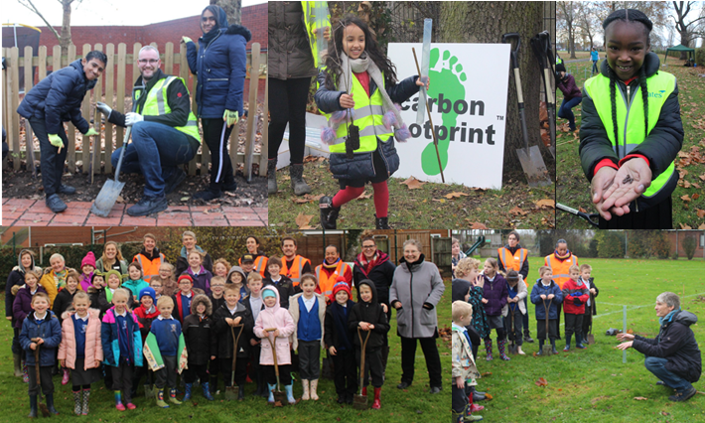 To kick start the festive season we've just launched the 2018 Christmas Tree Campaign! Pledge to plant trees through our UK or Kenya tree planting programmes to offset your Christmas tree, the holiday season, or the whole of 2018!
It's a great way to reduce your carbon footprint, tackle deforestation, and support local communities.
This November we have already planted a total of 7,879 trees in 92 different schools across the UK!
We have been having great fun getting stuck in with several great corporate tree planting events, so a big thank you to all that have taken part! Follow us on twitter (@CarbonAcademy) for updates.
Following this amazing result we are still looking for schools to plant trees across the rest of the UK too. For more information on how to sponsor or to apply for trees, just visit our UK Tree Planting page.
Happy Holidays!
---
Thank You! - 2018 Offsetting Report

Over the last 12 months you have helped to support a fantastic array of carbon savings through our offsetting projects!
So we here at Carbon Footprint would just like to a big say thank you for supporting such great projects all across the world and to provide you with a breakdown of the projects you have helped to fund!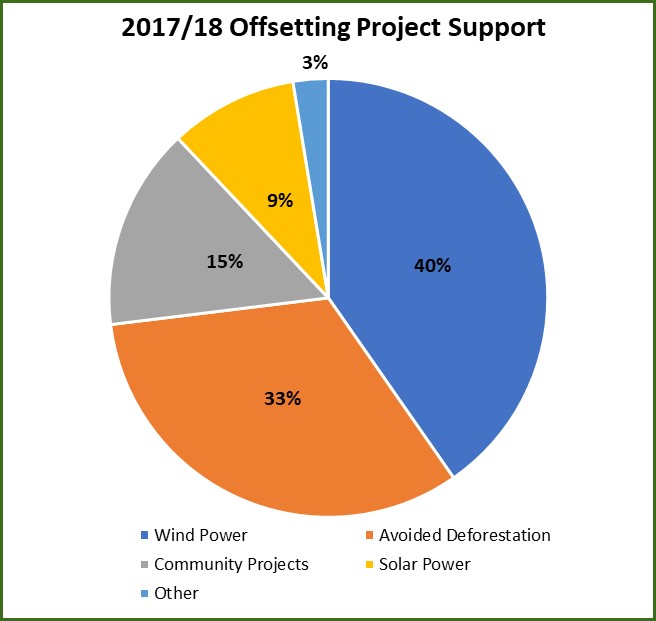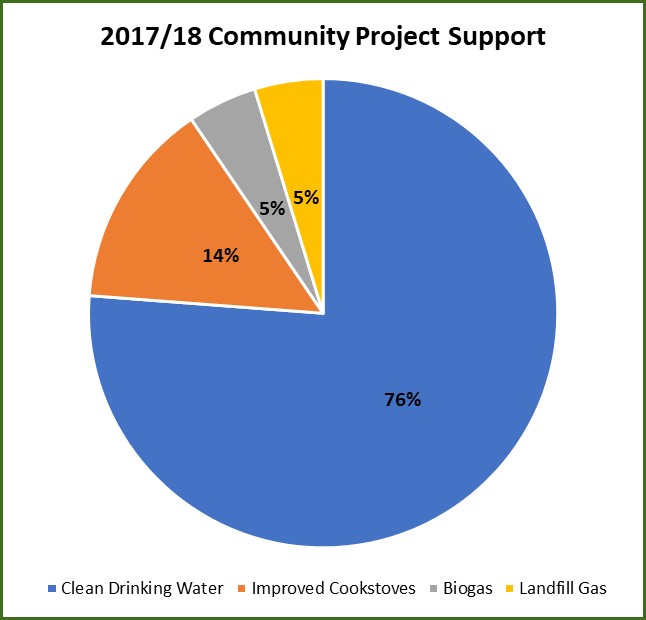 Renewable energy, particularly wind power, is clearly the most popular, accounting for nearly 50% of offsetting, but we have also seen lots of support for our avoided deforestation and community based projects. The majority of these carbon savings have been achieved in Asia (53%), South America (32%) and Africa (12%). These projects, funded by your support, have been helping to reduce carbon emissions, invest in renewable power supplies and protect biodiversity. Through our community projects, local communities in Uganda, Malawi, China, Kenya and more, have also benefited from access to clean drinking water, efficient cooking equipment and support and training in sustainable industry/practices to improve health, sanitation, air quality and alleviate poverty whilst helping to reduce carbon emissions.
Thanks to your support, we have also supported the planting of over 125,000 trees in Kenya, Italy, Spain, Peru and the UK! A third of these trees have been planted right here in the UK in schools and nature reserves, helping to support wildlife, sequester carbon and engage and educate the next generation in environmental issues.
But, this amazing accomplishment should just be the beginning. The media has been filled recently with calls to action, including the latest IPCC report warning of the immediate and largescale action that is required to mitigate climate change to 1.5 degrees and the WWF report that found that human activity has wiped out 60% of wildlife since the 70's! As individuals and as businesses, we all need to do more to improve our sustainability, so lets see how much we can achieve over the next year to reduce our own impact and support others to do the same.
Check out our range of international projects and contact us to discuss your carbon offsetting needs.

---
Autumn Planting 2018 - Gearing up for the new Season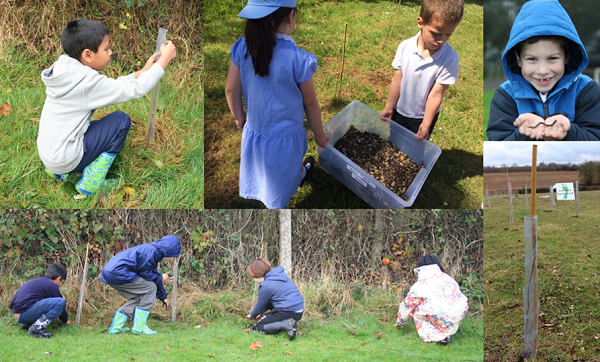 As the summer holidays come to an end we are gearing up for the next UK tree planting season!
This recent wet weather is working wonders to prepare the ground for the trees and hedgerows and schools within the UK are already requesting trees - here is a list of postcodes of just some of the areas with schools that need trees:
ML7, M44, WN6, DL10, DL17, BD15, DN35, CF14, NP25, GL54, GL10, CV31, SK16, PL5, BA6, BH10, PO6, CT7, BN17

To find out more information and to support planting in these schools to help sequester carbon, provide habitats and encourage environmental education check out our UK Tree Planting page.
For other schools also interested in receiving trees or hedgerows for a planting project, you can always find further information and apply through our tree application webpage.
---
Summer 2018 - Tree Planting Report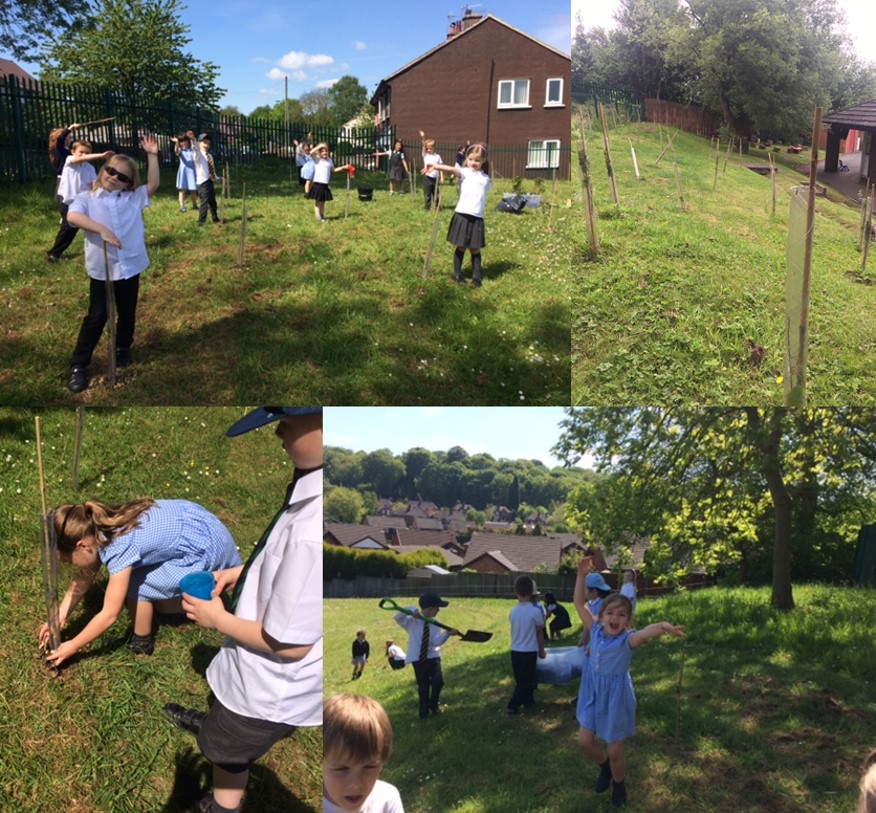 The UK tree planting season has unfortunately come to an end for now, so we thought we would recap on the great progress we have made so far this year:
Since Easter we have planted in nearly 40 locations!
We have planted trees and hedgerows in locations all across

the UK - from as far north as Dalkeith and Coatbridge, to Yeovil and Barnstaple down south, to Colwyn Bay in Wales and County Tyrone in Northern Ireland.

Our largest recipient of trees this year has been the Royal High School in Edinburgh, which has received 1,320 saplings which have been planted to support their hedgerow project!
We have noticed that traditional hedgerows have actually been particularly popular this year, with Hawthorn as the usual favourite, and with increases in demand for other hedgerow types such as Crab Apple, Guelder and Dog Rose.

Remember that the tree planting season starts up again in autumn, so if you are a school interested in planting trees or hedgerows, then take a look at our tree application webpage for more information and how to apply.
For those wanting to support the UK and other international tree planting projects, check out our Tree Planting page.
---
Easter 2018 - Tree Planting Report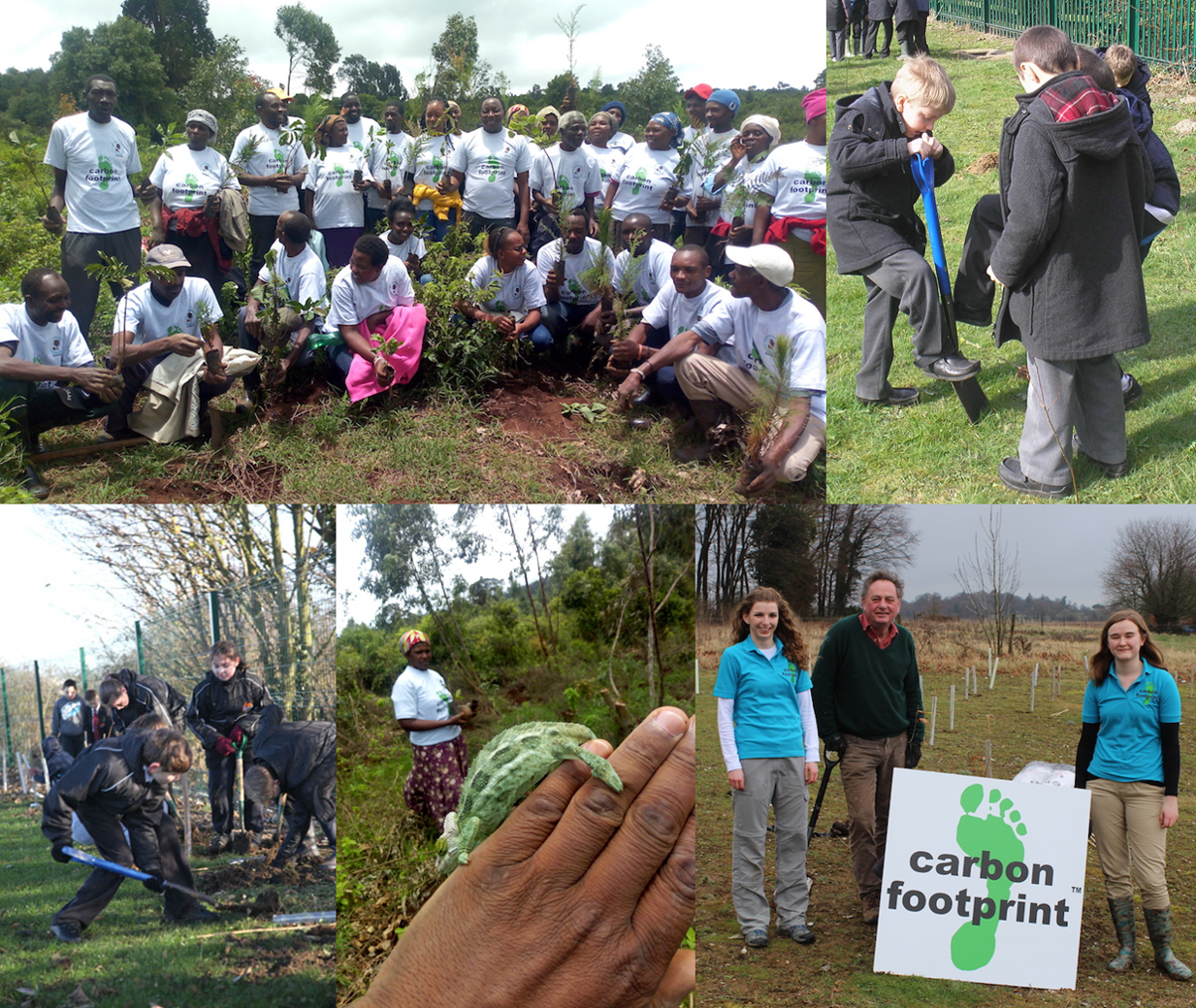 Our tree planting projects have had a great start of the year this planting season:
So far in the UK -

despite limitations caused by the difficult weather

- we have planted 1,500 trees with another 3,000 scheduled just after the Easter break!

They have been planted across the UK in places such as Oxford, Liverpool, Hull and Truro.

Willows have been a popular recently along with Hawthorn and English Oaks.

One particular favourite planting of ours involved planting solely Hazel trees in a wood to support the population of the rare Dormouse for which the Hazelnuts are an important source of food.

In Kenya,

5,000 trees

have been planted so far with hopes of 15,000 being planted by the end of the season!
A further 1,500 trees have also been planted in Venice, helping to protect a Natura 2000 site by maintaining the soil and protecting against rising sea levels and supporting endangered tree populations.
Check out our Tree Planting page
---
January 2018 - Kenya - Growing Trees and Building Futures

Tree planting has resumed and it's not just the environment that benefits. Project leader Mburu explained, 'Five of our team members have children who achieved very good grades at primary school that got them selected to join good secondary schools (as a result of the improved livelihood).'
He added, 'The Great Rift Valley escarpments continue to get greener as the lives of our team members get ever better.'
More About Kenya Tree Planting
---
Winter 2017 - Tree Planting Report
With our annual Christmas Tree Campaign in full swing and the year coming to an end, here is a look back on our work this tree planting season.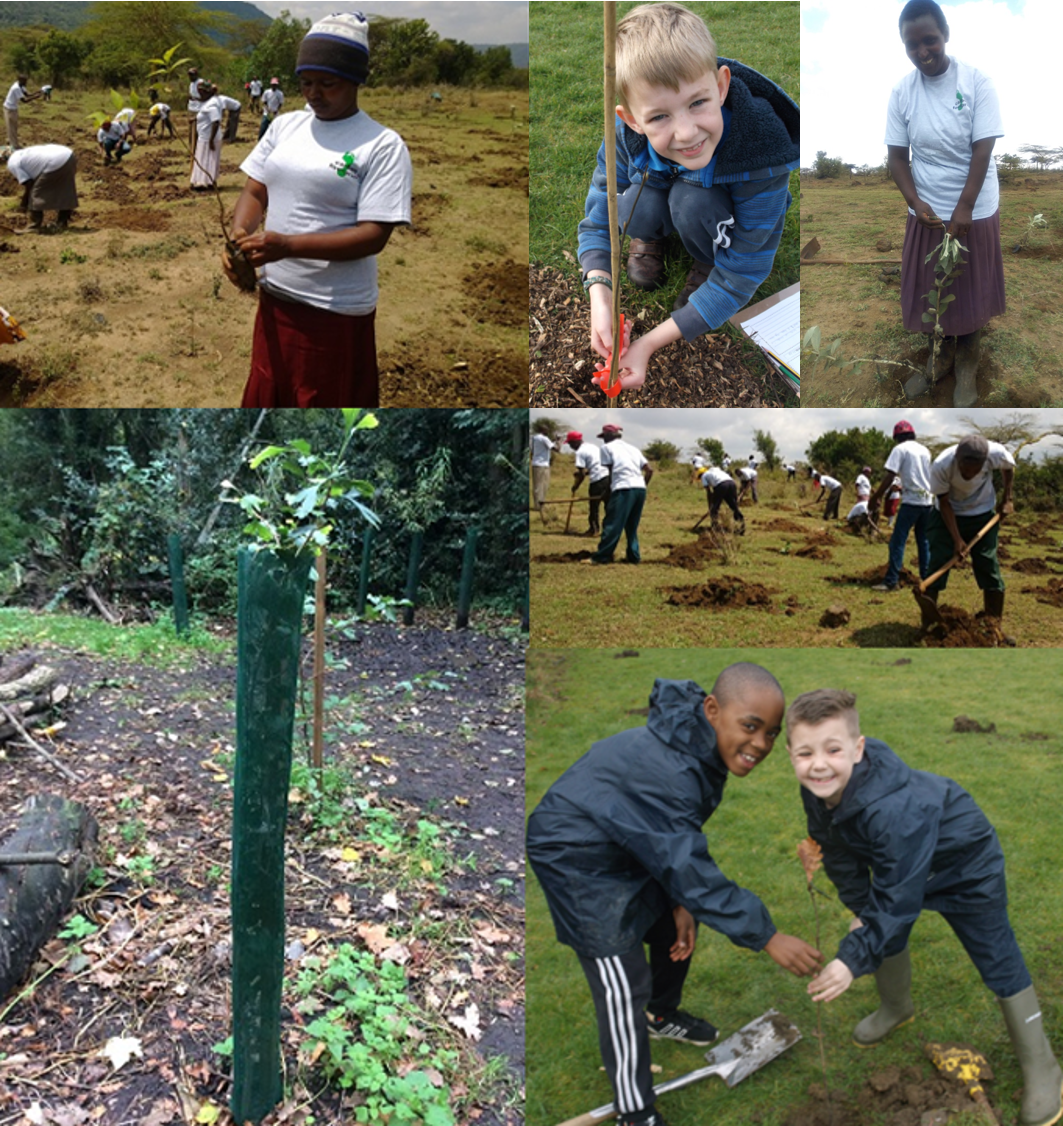 We have had a very successful season, planting over 168,000 trees in the Great Rift Valley, Kenya and 6,480 trees in over 58 schools in the UK so far
The largest planting in a UK school in the last month was at the Royal High School in Edinburgh with 420 trees.
Other UK tree planting locations included Norwich, Newcastle, St Albans and Oldham.
Hawthorn has been the most popular species this year and there have been a lot of traditional hedgerow style plantings this autumn.
We are grateful for all your support and look forward to doing more tree planting in the new year
Contact us to get involved.
---
ESOS Phase 2 - Get Started to make the Savings now
The Environment Agency is urging all large businesses that are required to take part in the Energy Savings Opportunity Scheme (ESOS) to get started, to avoid the compliance rush and take the energy & cost savings ahead of the 2019 deadline.
Dr Wendy Buckley explains why this makes sense in our 4min Carbon Academy vlog. More on ESOS/ ESOS Qualification
Don't forget to comment and subscribe to our channel - Let us know subjects you want us to cover. We'll keep these vlogs short & sharp so you can enjoy over a coffee an get on with your day.
---
Autumn 2017 - Getting Growing Again
Tree Planting season is here and we're out and about planting across the country.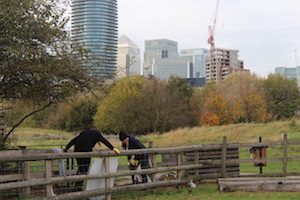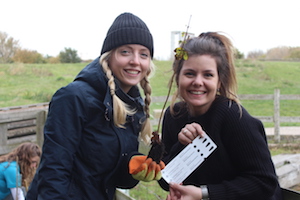 We''ve already allocated tens of thousands of trees for planting this season right across the UK mainland, Northern Ireland and the Republic of Ireland. From forest classrooms to, hedgerows, wildlife reserves and even mazes, there is a multitude of projects underway. Post code areas needing trees include BT6, BT74, ML1, FK2, M21, DN2, HU9, GL15, CW2, B32, CW1, CV6, ST5, DE5, DE23, PE22, PL4, BA13, BS22, CT2, TN3, RG24, DA11, WD6, E12, CR5, EN6, NW7, SW12, CB8, Please contact us for latest availability for orders of 100 trees and more...
Latest updates - Twitter - @carbonacademy
---
Summer 2017 - UK Schools Tree Planting Report
With schools reports just coming out, here is our schools report on tree planting - we've been busy with for you over the past few months.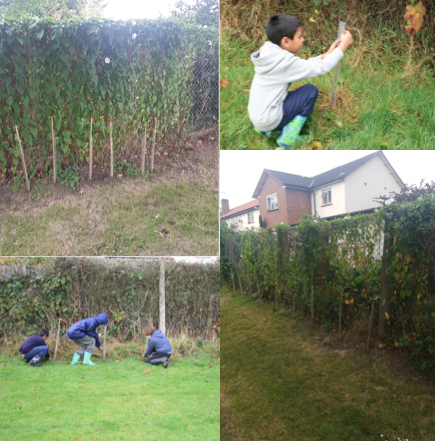 Planting hedgerow planting this Spring
Trees Planted - 31,740
160 locations across UK Mainland, Northern Ireland and Republic of Ireland
New locations for planting included Plymouth, Sunderland, Hammersmith, Bournemouth, Paisley and Inverness
Mix of over 27 native board leaf species planted ( all cell grown, which helps the young trees to thrive) - Oak was the most popular this season
Biggest single project was 2250 trees at Darvell School, East Sussex
We have a record number of schools applying for sponsored trees for Autumn 2017 planting season in all areas of the country - London & Thames, South East, North West abs Scotland in particular - Get Involved with UK Tree Planting
---
Summer 2017 - Why our Wendy Buckley is 'Sitting with Jane' Austen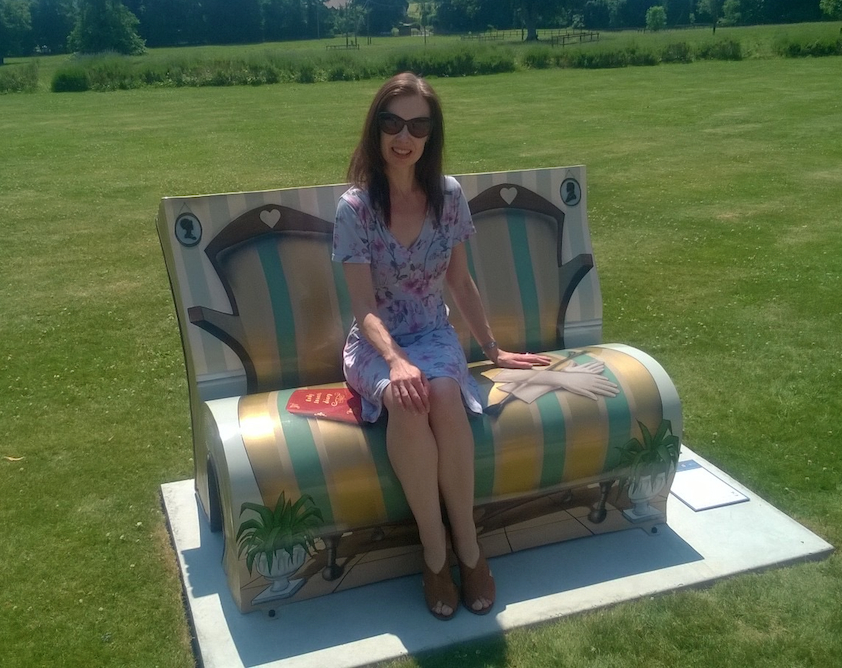 Carbon Footprint Ltd is proud to be supporting this year's 'Sitting with Jane' charitable project that celebrates Jane Austen's life, 200 years after she died. The programme has 24 individually designed and beautifully painted 'Book Benches' that set a trail across Hampshire, where Jane Austen was born and lived for half of her life. Carbon Footprint Ltd's head-quarters is based at Worting House, which hosts one of the Book Benches; Jane Austen visited Worting House and is reputed to have danced there.

Carbon Footprint Ltd's Client Director, Dr Wendy Buckley explains why Austen is important to her and to Carbon Footprint Ltd.

'Jane Austen was well ahead of her times – although she died 200 years ago, her work stands the test of time. Her heroines were ground breaking at the time - intelligent, witty and empowered women and Austen's work is often copied into modern film & literature, but never bettered.'

Carbon Footprint is a key advocate for women, both at its clients workplaces and in its own workplace - 75% of it team are female.
"Our business is about sustainability and this absolutely includes diversity in the workplace in all its guises – companies that embrace this are more profitable and much happier places to work than those that shy away from it."

The 'Sitting with Jane' project encourages Hampshire residents and tourists on follow walking trails in the North Hampshire to Winchester region to spot and sit on the uniquely themed benches - some traditional, some with a very modern twist (no plot spoilers here!).

The 'Sitting With Jane' trail is open until end August after which the benches will be auctioned in aid of The Ark Cancer Centre Charity.

---
July 2017 - Holidays are here and choices for a low Vacation Footprint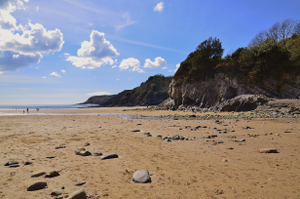 Schools are out and temperatures are rising. Vast numbers of us are filling our suitcases and heading off to sunnier places by plane or long car/train ride and aware that we're probably creating a huge Carbon Footprint for our and well deserved annual getaway. We look at the carbon impact of your holiday whether you are EU (that still includes you UK!) and America based and offer tips on choices to see you maintain a low footprint and how to offset the footprint that you can't avoid.
---
June 2017 - Environment Agency Advocates Starting ESOS Phase 2 Now
Phase 2 of the ESOS compliance scheme is now live. You may well have received the Environment Agency (EA)'s latest June newsletter- in which they are urging organisations to start your audits now (even though the latest compliance date is in December 2019). We fully support this and here ESOS Lead Assessor & Senior Sustainability Consultant, Katie Elmer, from our team explains why.
Why Starting your ESOS Phase 2 audits now makes sense

Make sure you secure a good quality ESOS Lead Assessor early - there is only roughly one ESOS Lead Assessor for every 10 organisations needing assessment and even fewer are accredited to the better known bodies. Demand will be much higher than for ESOS Phase 1 and we know that part of the reason for late compliance was down to scarcity of ESOS Lead Assessors to complete and 'sign-off' the audit work.
Make sure you are compliant in time. Many companies are currently still completing remedial work for ESOS Phase 1, but it is unlikely that for Phase 2 that the EA will be so lenient next time around. The fines for late compliance are half the cost of actually doing the ESOS audits, so it really does not make any sense to delay. We recommend that you stay well within the timelines - so you will need to agree a schedule with your ESOS Lead Assessors and understand lead-times for work & sign-off duties.
Get a head start. It is only your Total Energy Calculation (TEC) that you need to leave until the start of 2018- the rest of the audit work ( the harder and more time consuming part) can be done immediately (including looking at alternative compliance routes).
Save money, energy and reduce your Carbon Footprint
Your organisation will make significant financial savings by implementing recommendations from energy audits now (rather than waiting another 2y). The recommendations are likely to include non-capital as well as capex related issues. With energy prices set to rise over the next 2y your organisation could be making significant operational savings, potentially with zero/only a very small investment. Of course, also your carbon footprint will reduce (alongside energy reduction), that will help your environmental credentials within your supply chains and sales tenders and also potentially within your ISO 14001 metrics.
---
May 2017 - Kenya planting in action and Congratulations to the Ndegwas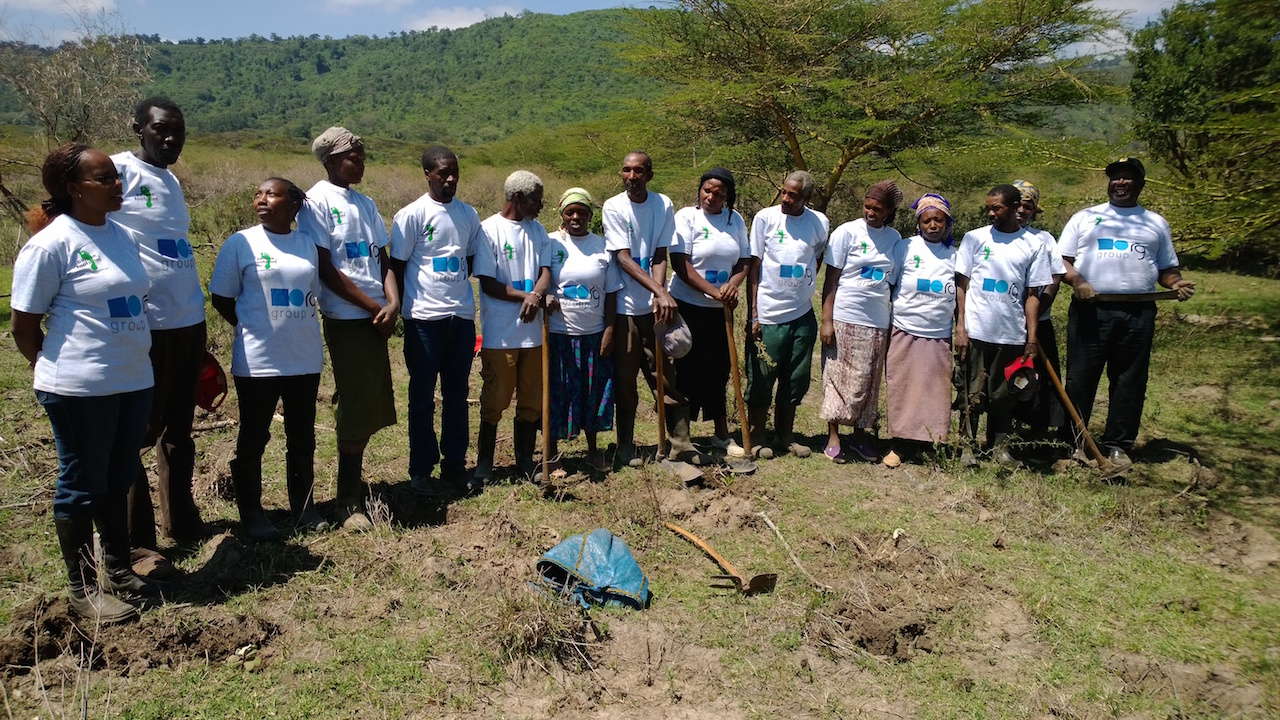 Our team in Kenya have been busy planting over the past weeks - weather conditions have improved and the rains have made it favourable to plant again.
Project leader, Mburu Waiganjo told us 'What makes me personally proud is the fact that our project has reversed a forest degradation trend and the 'don't care' attitude towards the forest conservation that had prevailed has now gone and yielded the current lush green forest that is teeming with wildlife noises from the birds, the beauty of the butterflies and other insects which are evidently useful in pollination of crops in the forest-adjacent farms. The community's possession and ownership of the forest as their communal resource and source of livelihood and their enthusiastic participation in the project also is a unique progress that accompanies the project's growth.'
We also had a wedding! Project team member David Ndegwa recently solemnised his vows his wife Josephine Njambi Ndegwa. Ndegwa says " I had lived with my wife for over 25 years and because of my lack of a secure job and poverty I never thought a time would come for me and my wife to consider a wedding.'
---
May 2017 - Trees are Getting a Good Watering In!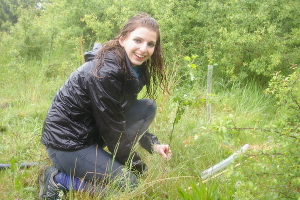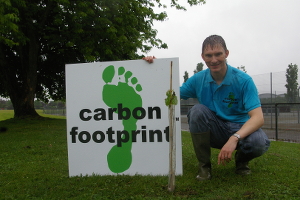 As the Tree Planting season draws to an end, our team together with our corporate clients have been out in force planting trees in the Heathrow area this week, as part of their CSR and employee engagement programmes. Carbon Footprint Ltd MD John Buckley and environmental consultant Emma Percy looked decidedly soggy as the rain came down. The upside however has been ground that is a little easier to dig after the dry spell and also the trees are now getting watered in well. Said Emma, "The environment lets us know it's in charge - we are not always planting on bright sunny days and this is actually better for the new trees."
We are now finishing off the season with a series of planting across the country, in primary schools and nature reserves.
---
April 2017 - Here we Grow Again - Tree Planting Facts & Figures

As this tree planting season nears its ending, here's our report on the latest stats from our plantings across the UK.
27,400 trees so far this season - over 3000 more being planted just after Easter
140 locations - predominantly schools and also some wildlife reserves/woodland sites
Locations included Omagh, Truro, Rotherhithe, Aberdeen and Hull
More than 30 different species of native broad leaf trees this season - clear favourites were Oak, Field Maple and Hazel
The smallest planting was just 20 trees at The John of Gaunt School, Trowbridge. The largest was at St Edburg's Primary School with 2000
---
March 2017 - Springing into Action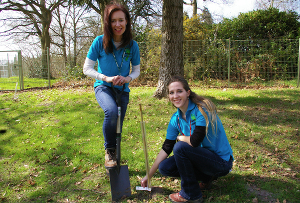 We've been busy planting this week - trees have been planted in schools as North as Liverpool to down South in Hampshire. Carbon Footprint's Client Director Dr. Wendy Buckley and Environmental Consultant Georgina Whitlock swapped their spreadsheets for spades, planting trees at schools with lots of help from the children and corporate sponsors for what Georgina described as 'a day of environment, education and team-building'.
---
March 2017 - Budget...What Budget... CRC, Car Tax & ESOS again
UK Chancellor Philip Hammond budget left us sustainability professional underwhelmed, but there is plenty else to be on your 'To Do' list this Spring.
At a Glance

• Air quality - no new measures to tackle air pollution despite the Supreme Court's ruling to come up with a new strategy
• Diesel Scrappage Scheme - many wanted this, particularly in the light of Car Tax hikes coming in on 1 April (read on...)
• Disruptive Vehicle Technology - £270M extra funding likely to be focused on autonomous cars

Carbon Reduction Commitment (CRC) - Audits
If you qualify for the CRC, your reporting period for 2016/17 ends this month. A reminder that you will complete a report and this will need Internal Auditing - this helps to avoid unnecessary fines and timely rework.
Energy Savings Opportunities Scheme (ESOS) - Penalties Issued

The Environment Agency has been busy. Not only is there a list of Companies compliant with ESOS phase 1, Enforcement Notices have been sent to a large number of businesses who have yet to comply.

We understand that some Penalty Notices have been issues; as fines go up to £50,000 with additional daily fines, it's worth making sure your business has completed ESOS (with full ESOS Lead Assessor sign off) or clarified why you are exempt.

ESOS Phase 2 is of course now in swing - it's not too early to start your audits and actively managing monthly energy usage - this will all count to your next compliance (Dec 2019) and you will be saving money in the meantime.

ESOS late compliance & penalties ESOS Tools - Sustrax

Car Tax - Hikes on all new cars... except for full electric/hydrogen models less than £40k

This Spring, Car Tax rockets for new cars registered from April 2017 - that is for all except for zero tailpipe emissions ones, i.e. full electric or hydrogen and then only if they cost less than £40k.

So you may need to choose carefully if you are thinking about switching to a Plug-In Hybrid Electric Vehicle.

A Premium Full Electric car costing more than £40k will cost a staggering £310 per annum (for first 5y) to tax, but more modest versions (<£40k) will still be £0.
VED car tax - full run down .
Something to think about for your fleet strategy and when you upgrade your fleet/lease car.

'T - Charge' and Daily London Rates.

If you are running old vehicle into London it's time to think again. On top of the congestions charge, you will be hit by London Mayor Sadiq Khan's new Toxicity Charge ( so -called 'T-charge' - a daily charge of £10), affecting vehicles rated less than Euro IV. That would bring your daily charge for driving in the city to £21.50. Time to update your Transport Energy Audit for sure.
---
February 2017 - UK Schools Tree Planting Starts Again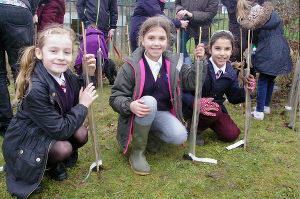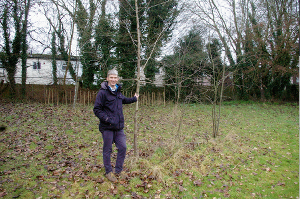 After the recent cold snap the weather has been kind to us and we've been out and about across the country planting this week. We are particularly proud of all our clients who donned their woolly jumpers and wellies to help the schools for their projects. Planting locations have included Newcastle, Solihull and Basingstoke!
Also, Managing Director John Buckley, revisited trees we planted at a school in Basingstoke that we planted there with our clients 8 years ago. See how they have grown!
---
February 2017 - Planting 90,000 Trees in Peru over last 12 months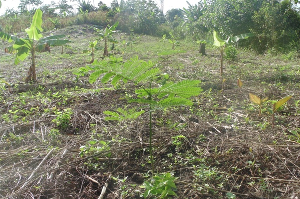 Over the last 12 months our team and partners have been busy planting trees across various locations in Peru. So far we have planted 89,147 - and should reach our customers 90,000 target over the next month. Here are a few pictures taken in the last few days, all the way from Peru.
---
December 2016 - Kenya reforestation in action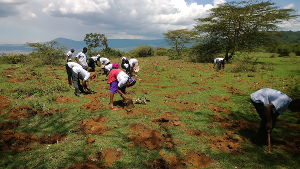 Some wonderful work in our Kenya project this season. Alongside the climate change mitigation, the work continues to support communities, provide educational opportunities and supports biodiversity.
---
November 2016 - UK Schools Tree Planting Action
The autumn tree planting continues with gusto....even though the temperatures have dipped our enthusiastic pupil, staff and sponsors keep planting. Last week we kept warm around a camp fire and enjoyed a few toasted marshmallows in between planting the trees.
October Planting Begins!
This autumn we are planting in more than 80 locations, mostly schools. English Oak is top of the chart this time with Field Maple not far behind. Some interesting school locations are Portree Primary on the Isle of Skye and Greenmount Primary on the Isle of Wight. Some non-school locations include the Girl Guides camp at East Grinstead and Wythenshawe Fire Station. Locations range from Plymouth to Aberdeen and from Canterbury to Londonderry.
Planting has started this autumn with the first session held at the Royal Alexandra & Albert School in Redhill. Enthusiastic year 6 and year 8 pupils planted 280 native broad leaf trees in Gatton Park (where the school is located) that will support the wide range of biodiversity there.
---
May 2016, Kenya Reforestation - Latest Action

Carbon Footprint's fantastic team in action. You can really see the progress we have made over the last 10y. As well as environment protection and biodiversity, the project supports communities and has a vast impact on culture - particularly on the forest as a source of livelihood for the team.
---
Spring 2016 - UK Schools Tree Planting Action

Carbon Footprint's team in action with the school pupils and sponsors. Over 17 schools and over 20 species of native broad leaf trees planted to reduce emissions, support biodiversity and educate the next generation.

Corporate Tree Planting Events
---
May 2016 - Kenya Reforestation (Esconet)
Wa chiru's, a recently widowed mother of 2 daughters, inspirational story
Esconet has been my source of livelihood for the last three years, offering me permanent employment unlike my previous situation where I did odd jobs and even fetched firewood in the forest for sale to earn my family food on the table. As my late husband suffered, I had a reliable source of money for his care, making me family bread-winner and provider.... I continue to be a member of my church and provider of my family, while also caring for my dairy cow which I will soon be milking. While previously i considered the forest only as my source of firewood, I now consider it as the provider for my family."
---
April 2016 - London & Thames Corporate Tree Planting Opportunities
We have tree planting opportunities across the London and Thames postcode regions : W6, SW6, N2, SW6, N2, NW7, IG9, HP22, TW19, ME15, DA11, WD6, EN6, HP2, ME9, SL7, AL21, RM13
Planting also across all 12 regions of mainland UK and Northern Ireland