ISO 14001
Environmental Management Systems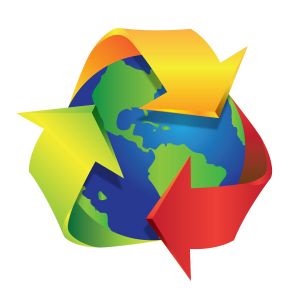 Demand for Environmental Management Systems (EMS) is rapidly growing.
Many organisations find that without ISO 14001 certification, they fail to pass the Pre Qualification Questionnaire (PQQ) stage of tendering, or worse still, don't even get invited to tender.
Having a formal EMS doesn't just help you win business, but also provides your organisation the tools to drive your internal programme forward, cut operational costs and engage teams.
Carbon Footprint Ltd provide fully flexible expert support - whether your need is to design an EMS and initial certification or to develop and extend your current EMS. We can also help you to integrate your ISO 14001 with your other certifications (e.g. ISO 9001, ISO 50001).
You can be confident that you will receive the highest quality of support, as we are approved associate consultants to the British Standards Institute (BSI).
Benefits of having an Environmental Management System
Meets increasing sales tender requirements
Provides a system to drive your internal programme forward
Provides robust demonstration of your commitment to all stakeholders market
Helps achieve cost savings
We provide specific support to help implement your EMS (including ISO 14001) system and to ensure it is fully embedded in the business, bringing you both the cost savings and business benefits.
How can we help?
Environmental Gap Analysis: on-site analysis of your readiness for certification & actions required to meet the standard.
ISO 14001 Design/Development: Expert assistance in designing your EMS and drafting procedures.
Integrated Systems: We can integrate your ISO14001 with other ISOs (e.g. ISO9001, ISO50001) - cutting time and audit costs
Environmental Awareness Training: for senior staff, managers and practitioners, this focuses on the importance of environmental management to the organisation and an overview of ISO 14001.
Internal Environmental Audit Training: Tailored training for your internal audit team
Business Resilience/climate change adaptation workshop and support: Tailored help for you to understand future risks in terms of extreme weather events and to report them effectively within your EMS in line with the ISO14001 changes.
Carbon footprint appraisals & carbon management software: Carbon emissions are an increasingly popular metric for EMS systems we can provide the full service to help you report these metrics within your EMS.
Our clients have a 100% pass record for ISO 14001
Contact us to discuss your EMS/ISO 14001 programme needs