Our Clients
and why they keep choosing us
Carbon Footprint Ltd works with a wide range of customers from SMEs to Global brands and with public and private sectors alike. Helping meet their environmental goals, whether it is achieving Net Zero emissions, setting robust climate change targets or reduce energy usage and improving supply chain sustainability we are here to help.
We provide services to well over a thousand different organisations a year including: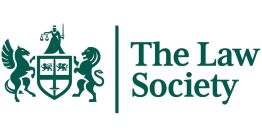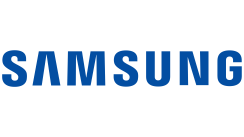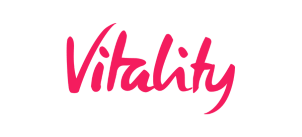 ---
Experienced in every sector..
Travel
Leisure
Hospitality
Healthcare
Pharmaceutical

Construction
Finance
Legal
Aerospace
Manufacturing

Printing
Education
Government & Councils
Property
Telecoms

Food & Drink
Services
Utilities
News & Media
Logistics
---


Client Testimonials
American Express GBT
International Travel Management Company
| | |
| --- | --- |
| | American Express Global Business Travel (Amex GBT) truly values its long-standing partnership with Carbon Footprint over the years. There is no carbon question this organization cannot answer. When it comes to carbon calculations for regulatory or voluntary compliance purposes or sourcing high-quality-high-integrity carbon offsets, Carbon Footprint is a reliable resource. Always ahead of the trends, Carbon Footprint seeks creative ways to decarbonize the travel industry and the Freedom Flight Prize incentivizing zero-emissions aircraft is a great example. Looking forward to see what Carbon Footprint creates next to propel our industry forward." |
MACE Group Ltd
Global Consultancy & Construction
| | |
| --- | --- |
| | Working with Carbon Footprint is great. They're supportive, collaborative, and able to apply their knowledge to help add value to our carbon reporting processes. They've also helped us navigate the world of offsets, enabling us to continue a robust journey as a net zero carbon business." |
Advanced Engineering Ltd
Manufacturer and Distributor of Cleaning Chemicals
| | |
| --- | --- |
| | We have found Carbon Footprint Ltd and their staff to be extremely professional and knowledgeable at all times. It is good to be able to receive sensible advice from an established business in this new and important field" |
Rushmoor Borough Council
Local Council
| | |
| --- | --- |
| | Maintaining the interest and developing the enthusiasm of 24 employees with limited prior knowledge of climate change and energy management for several hours is not easy. Carbon Footprint achieved this at the initial launch / training seminar of our Energy Champions Scheme. Since the training session, several energy champions have helped me develop a programme of activity and initiatives for the next twelve months and all seem anxious to contribute. Carbon Footprint effectively provided the impetus the scheme needed at the start" |
TSL Education
Times Educational Supplement
Carbon Footprint has assisted us here at TSL Education Ltd to understand the impact our carbon emissions make to the wider environment and have supported our work in becoming both more efficient and aware as a business.
Carbon Footprint has shown a depth of knowledge and experience that has helped us greatly"
Bagnall & Morris Waste Services
Leading waste management services
As part of B&M Waste Services' commitment towards operating sustainably and ensuring our customers do the same we decided Carbon Footprint was the perfect partner for us. Working with Carbon Footprint provides us with guidance and assurance that we are continually looking to improve upon our environmental impact, encourage our customers to recycle their waste and remain Carbon Neutral as a business ourselves. Our customers all receive environmental reports showing how their recycling efforts convert into Carbon emissions and the number of trees and car miles the carbon savings have equated to. Environmental Reporting information

We chose Carbon Footprint's Tree Planting programme, as we were able to select our own county for the planting and that truly helps our business to give something back to the environment and the local communities"
New Forest District Council
Employment and Tourism
| | |
| --- | --- |
| | Working with Carbon Footprint was like having extra team members working directly for us. They are dedicated, professional and deliver on time with a practical approach that is first rate" |
The Rethink Group
Recruitment Specialist
| | |
| --- | --- |
| | Rethink Group found Carbon Footprint's services both personal and flexible. This was our first carbon footprint appraisal and so it was important for us to work with a provider who was able to expertly advise us of how we need to be collating our travel and energy data in the future. Not only did their report detail our carbon emissions, it also provided offsetting options and we chose their Clean Energy Fund to make our business carbon neutral. A further benefit was their recommendations for our plans to look for new energy efficient offices" |
IKEA
Furniture Retail Business
| | |
| --- | --- |
| | Carbon Footprint's team were very professional and did a great job, enabling us to run an online carbon footprint competition for our employees around the world" |