Biomass Based Co-generation Project in Paper Mill
at Village Rupana, Punjab, India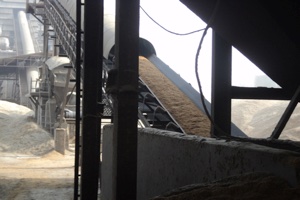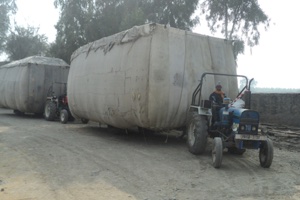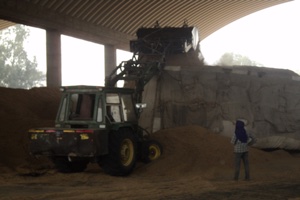 The project is located in Satia Industries Limited (SIL), one of biggest Wood and Agro based paper plants in India manufacture Paper using wood chips, veneer waste, wheat straw, sarkanda etc. The company has manifested itself as quality producer of writing/printing paper.
The project is a capacity expansion project situated in Village Rupana, District - Muktsar, State – Punjab. Before project activity the SIL had an installed capacity of 180 MT per day. After project activity the installed capacity of the plant would be 300 MT per day.
Waste rice husks are used for electricity and heat generation. The project is installing 1×75 t/h AFBC rice husk combustion boiler and 1×12.5 MW (Power Generation of 9.6 MW) steam turbine, which consumes 161,236 tonnes of rice husk per annum and is expected to generate 909 TJ/annum of heat and 60,826 MWh/annum of electricity.
The GHG emission reductions are from electricity generation. It would substitute electricity generation of Northern grid of India dominated by coal based power plants, and thus would reduce coal consumption. The estimated annual average GHG emission reductions from this project are 86,282 and total GHG emission reductions over the ten year period are 862,820.




Following a QAS approved carbon footprint calculation, this projects meets the requirements under the Quality Assurance Standard (QAS) for Carbon Offsetting. As part of this we are audited to ensure all offsets sold are retired on appropriate registries within 12 months of you purchasing.

More information on the QAS...
Note: The social benefits of this project have not been verified and therefore these additional benefits are not accredited by the QAS
Call our team on +44 (0)1256 345645 to discuss your carbon offsetting / carbon neutrality requirements