India Solar Power
Bundled Solar Power Project by D.J. Malpani and Giriraj Enterprises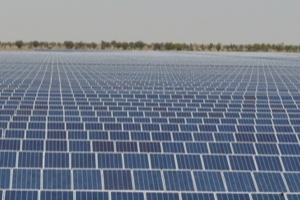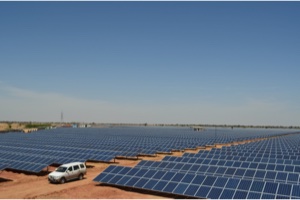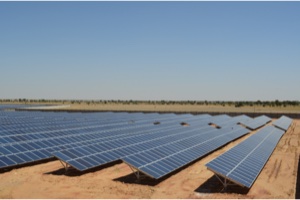 The project activity generates electricity using solar energy. The generated electricity is exported to the regional grid system which is under the purview of the INDIAN electricity grid of India.
The proposed project activity will support development of renewable energy generation plants based on Solar PV technology in India and delivering electricity to the grid.

Since, the solar power is Green House Gas (GHG) emissions free, the power generated will replace anthropogenic emissions of greenhouse gases estimated to be approximately 93,022 tonnes of CO2e per year, thereon displacing 95,145 MWh/year amount of electricity from the generation-mix of power plants connected to the INDIAN GRID, which is mainly dominated by fossil fuel based power plant.

The total installed capacity of the current project activity is 56.25 MW; which involves operation of two solar power plants in the states of Tamil Nadu and Telangana in India.
Additional Benefits:
Generation of employment opportunities during the construction and operation of the project
The project helps reduce the demand - supply gap in the region
The project will demonstrate the technology in the region

---
| | |
| --- | --- |
| | Following a QAS approved carbon footprint calculation, this projects meets the requirements under the Quality Assurance Standard (QAS) for Carbon Offsetting. As part of this we are audited to ensure all offsets sold are retired on appropriate registries within 12 months of you purchasing. |
---
Already calculated your carbon footprint and ready to offset?
Contact Us if you need to offset over 100 tonnes of CO2 to choose your specific project and get the best prices
---
Contact us to discuss your carbon offsetting / carbon neutrality requirements