China Wind Power
Putian Shicheng Wind Farm Project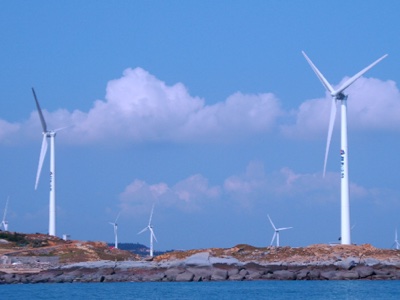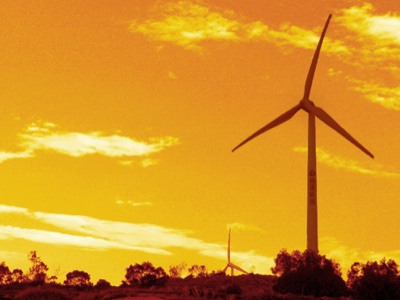 The Putian Shicheng Wind Farm Project is a newly built wind power plant to generate electricity using renewable wind resources at the project site where currently no power generation occurs.

The project is located in Daitou Town, Xiuyu District, Putian City, Fujian Province, People's Republic of China. 20 wind turbines each with a capacity of 2.0MW are installed, with a total capacity of 40MW. The generated electricity is transmitted to Daitou Substation through 15 km long transmission line, and then delivered to the East China Power Grid (ECPG) via Fujian Power Grid. The expected annual power delivered to the grid is 113,734MWh.
Clean and renewable energy will be utilized for power generation, and the project will contribute to the local sustainable development through the following aspects:
Reduction of GHG emission and other pollutants compared with fossil-fired power generation.
Provides 12 employment opportunities for project operation, improving living conditions of local people.
The implementation of the proposed project will contribute to the improvement of power structure and the promotion of the use of renewable energy.



Supplying Clean Energy
Creating Jobs

Improving energy supply
---
| | |
| --- | --- |
| | Following a QAS approved carbon footprint calculation, this projects meets the requirements under the Quality Assurance Standard (QAS) for Carbon Offsetting. As part of this we are audited to ensure all offsets sold are retired on appropriate registries within 12 months of you purchasing. |
---
Call our team on +44 (0)1256 345645 to discuss your carbon offsetting / carbon neutrality requirements