Energy Performance Programme
Practical, year-round support giving you a rapid return on investment.
Saving energy and money is a priority in your business. In addition, the ability to build, promote and sustain your products and services as 'low carbon' to meet your supply chain demands are equally important. Our Energy Performance Programme (EPP) provides you with a fuss free and completely independent way to assess and design out carbon and cost from your products & services, delivering a rapid return on investment.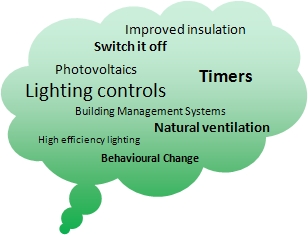 We will guide you through the process and provide year-round support following your initial energy survey a rapid and robust return on investment.

You may face pressures to reduce energy due to the Carbon Reduction Commitment Energy Efficiency Scheme (CRC EES). You may just want to save on utility bills.


Whatever your driver, we provide a three stage programme to help you implement all steps to take carbon out and build sustainable profitability into your business.


---
Stage 1 - Essential EPP

Initial in depth on-site energy survey of your business facilities
Detailed energy report and recommendations (with calculated ROI's)
Stakeholder review meeting to discuss the report and recommendations with your key colleagues, answer any specific questions and help you to gain support for your programme
Four quarterly energy review telecom meetings to help you keep your programme on track, answer your questions and update you on relevant regulations
Stage 2 - Implementation EPP
Tailored implementation support, where & when you need it.
Draft an Energy Roadmap
Feasibility study, specification for a specific technology or solution
Market research into a specific solution
Process reductions support
Behavioural change reductions support
On-site or remote support to tackle specific energy problems
Stage 3 – Reassessment EPP
Your Energy Performance Programme should be a cyclical process. Once you have embedded the EPP into your business we recommend a repeat energy survey to assess your performance and help you identify further savings.

Carbon Footprint's team team identified a number of areas where we can cut our emissions within our warehouse, facilities and offices. Just the no cost and low cost recommendations alone will cut energy costs by over 5% with a payback from cost savings in 1 year. I would strongly recommend Carbon Footprint to other companies looking to take their carbon management to the next level." Bookpoint Ltd – Leading UK Book Distributer

Call for your free telephone consultation on Energy Performance in your business
+44 (0)1256 592599