Once you have engaged in a Sustainability programme, communicating your progress will drive deeper engagement with your stakeholders. This can help your Organisation to achieve its social and environmental goals, enhance profits & reputation as well and help assure the best return on investment on your carbon & sustainability management.

Why Sustainability Communications matter to your Organisation.
Our research shows that only about 30% of companies communicate 'green' in a way that people care about. So, despite all the good work that's going on behind the scenes in your business, it may be that your achievements are failing to resonate with your stakeholders.
Not having an effective communications strategy around your Corporate Social Responsibility programme is a real missed opportunity within your organisation's Culture and also within your market – both of which are likely to have a huge impact on your profitability.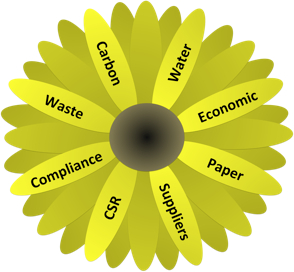 Whether your organisation is a Multinational or SME, communication is the key to:
Creating understanding of your short and long-term sustainability objectives
Engaging employees to achieve internal goals
Driving engagement throughout your supply chain
Achieving 'first choice' status with your clients and customers
Increasing awareness of your brand, products and services
Avoiding'green-wash'
Gaining the recognition you deserve
Sustainability Communications Service
Our bespoke sustainability communications service will help you find a voice when it comes to your social and environmental achievements and aspirations, giving you the confidence to communicate proactively at every level.
CSR communications health check
Strategic stakeholder-led communications planning
Media and opportunity audits
Tactical communication plans
Proactive implementation
Retained consultancy
Copywriting
Working closely with you every step of the way, ourcommunications service will dovetail with any internal or external resources (we're happy to add expert sustainability communications support to your existent PR agency) that you may have available to ensure that your sustainability efforts are accurately and effectively communicated as part of your brand marketing plans.
A Three-Step Approach
Step 1: Listen! We'll audit your communications and those of your competitors. We'll look at media and social media environments and identify any gaps in your sustainability communications, providing a recommendations document for your consideration.
Step 2: Think! We'll compose a detailed tactical plan, looking at all available routes tomarket to devise the optimum approach that reaches priority stakeholder groups and fits with your organisational priorities and budget.
Step 3: Act! We'll go to market with confidence, knowing that we are not taking risks but working in a clear, strategic and measured way to meet your communication objectives.


Call us to discuss your organisation's CSR communication requirements +44 (0)1256 592599.