China Solar Cooker
Nanyang Danjiang River Solar Cooker Project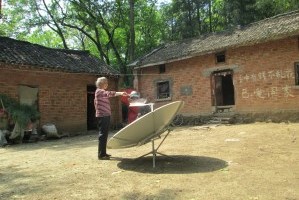 The Nanyang Solar Project improves the indoor hygiene and living conditions of 50,000 rural households in one of the poorest regions in China. By replacing traditional coal-fired cooking stoves with clean solar cookers, an annual 93,962 tonnes of CO2 emissions are reduced and the quality of life of 50,000 rural household are improved.

The Nanyang Danjian river basin is ideal for solar energy utilization. The project involves the distribution and installation of 50,000 solar cookers for households, providing a combined capacity of 38.675 MWth. The beneficial population is anticipated to be 178,710 when the project is fully in operation.

The project contributes to local sustainable development by:
Providing rural residents a clean and convenient way to meet energy demand for daily cooking.
Improving indoor hygiene of rural residents
Improving living conditions and quality of life
Creating permanent employment for local people
Presently, however, poor households are unable to easily switch away from coal because of the high cost and lack of awareness of cleaner-burning fuels or technologies. Compounding this problem is the abundant supply of coal in regions such as Shanxi Province. This necessitates a solution that both incorporates locally available resources and is able to attain significant reductions in fossil fuel use and thus greenhouse gas emissions. The introduction of clean and efficient gasifier stoves, which promote fuel switching from coal to renewable surplus crop residues, is an attractive rural energy solution that can mitigate greenhouse gas emissions and reduce air pollution, if carbon finance can help overcome cost barriers and adoption issues.
Reducing air

pollution

Creating Jobs

Saving costs
---
| | |
| --- | --- |
| | Following a QAS approved carbon footprint calculation, this projects meets the requirements under the Quality Assurance Standard (QAS) for Carbon Offsetting. As part of this we are audited to ensure all offsets sold are retired on appropriate registries within 12 months of you purchasing. |
---
Call our team on +44 (0)1256 592599 to discuss your carbon offsetting / carbon neutrality requirements