China Cookstove
Clean and Efficient Cooking and Heating Project, China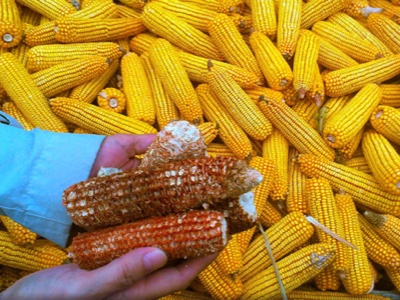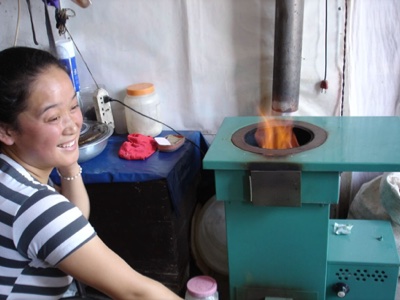 The Clean and Efficient Cooking and Heating Project is a fuel-switching and efficiency project operating in Shanxi, Hubei and Guizhou Provinces. The Project reduces greenhouse gases by selling different kinds of improved stoves that use excess agriculture residues (a 100% renewable fuel source), renewable wood, and improve the efficiency of coal consumption.
By reducing coal consumption and substituting coal with renewable biomass, the project stoves reduce carbon emissions and reduce levels of exposure to indoor air pollution, arsenic and fluoride for end users. The project team works with local stove manufacturers, who conduct outreach in local communities to build awareness for the improved stoves in the market. The project fosters strong partnerships across the value chain of diverse beneficiaries, including manufacturers, retailers and end-users. In doing so, the projectis actively strengthening the improved cookstove sector. Revenues from carbon finance are reinvested into scaling the projects.
One of the most visible signs of the urban/rural disparity in China is in the household energy sector. While cleaner-burning petroleum-based fuels are increasingly common in wealthier areas, at least 50% of all households still depend on solid fuels as an important household fuel. Shanxi Province itself ranks fourth amongst China's 32 provinces in terms of total residential coal consumption, with rural residential coal use in the province having increased 28% during the ten year period of 1997-2007. These high rates of coal use, combined with poor stove design and low-quality manufacturing have resulted in a generation of household coal stoves that are identified as the leading cause of air pollution in most rural areas and middle/small towns in China.
Presently, however, poor households are unable to easily switch away from coal because of the high cost and lack of awareness of cleaner-burning fuels or technologies. Compounding this problem is the abundant supply of coal in regions such as Shanxi Province. This necessitates a solution that both incorporates locally available resources and is able to attain significant reductions in fossil fuel use and thus greenhouse gas emissions. The introduction of clean and efficient gasifier stoves, which promote fuel switching from coal to renewable surplus crop residues, is an attractive rural energy solution that can mitigate greenhouse gas emissions and reduce air pollution, if carbon finance can help overcome cost barriers and adoption issues.
Reducing indoor air

pollution

Creating Jobs

Saving costs
---
| | |
| --- | --- |
| | Following a QAS approved carbon footprint calculation, this projects meets the requirements under the Quality Assurance Standard (QAS) for Carbon Offsetting. As part of this we are audited to ensure all offsets sold are retired on appropriate registries within 12 months of you purchasing. |
---
Call our team on +44 (0)1256 592599 to discuss your carbon offsetting / carbon neutrality requirements