Bulgaria Pulp Mill
Svilosa Biomass Project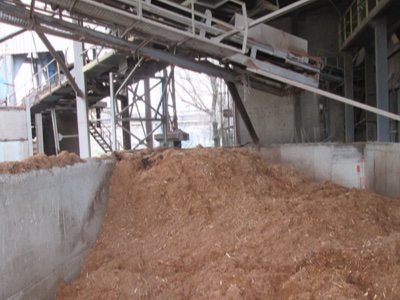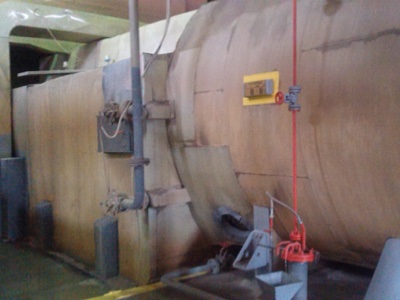 This project utilises the available renewable energy sources in the form of biomass residues received as a result from the preliminary treatment of wood for the production of bleached kraft pulp in Svilocell Pulp Mill. The biomass residues are combusted in a specially designed biomass boiler to generate thermal energy in the form of water steam that is necessary for the production of the pulp.
The boiler is fueled by wood bark and other residues generated during the wood processing for Svilocell's core product (pulp). The resulting heat energy is used to meet the energy demand of the pulp mill. Emission reductions are realised by reducing the amount of steam purchased from a nearby captive Combined Heat and Power Plant (CHPP) "Svilosa CHPP" and the quantity of coal required for its generation.
The project owner "Svilocell" EAD is the only producer in Bulgaria of bleached kraft pulp and associated products. The company plays a crucial role in the Bulgarian pulp and paper industry and is a market leader in the country and the region. The Company has an ambitious investment strategy affirming its leading position in the pulp and paper industry in the Balkans and the rest of Europe. More than 85% of its products are exported.
The ECF (Elemental Chlorine Free) bleached pulp produced by Svilocell EAD is used as a raw material for the production of various types of paper (e.g. tissue papers, papers for writing, printing, copying, papers with pigmented covering, surface-improved papers, corrugated cardboard with covering, cardboard facing). The pulp is produced from material derived from local hard and soft deciduous wood.

Svilocell EAD holds a Forest Stewardship Council (FSC®) certificate (FSC® C112486) for Chain of Custody and Controlled Wood.
The carbon reduction project helps Bulgaria to stimulate and commercialise the use of biomass energy technologies and markets. It demonstrates the viability of biomass plants which will support improved energy security, improved air quality, alternative sustainable energy futures, improved local livelihoods and sustainable renewable energy industry development. The specific goals of the project are:
reducing greenhouse gas emissions in Bulgaria compared to business-as-usual scenario,
helping to stimulate the growth of biomass projects in Bulgaria,
improving of the financial parameters of the company-project owner and its compatibility on the bleached craft pulp market,
reduce other pollutants resulting from fossil fuel dependent power generation industry in Bulgaria, compared to business-as-usual scenario.
Supplying Clean Energy
Stimulating growth of Biomass

Reducing Emissions
---
| | |
| --- | --- |
| | Following a QAS approved carbon footprint calculation, this projects meets the requirements under the Quality Assurance Standard (QAS) for Carbon Offsetting. As part of this we are audited to ensure all offsets sold are retired on appropriate registries within 12 months of you purchasing. |
---
Call our team on +44 (0)1256 345645 to discuss your carbon offsetting / carbon neutrality requirements