Kenya Photos December 2009
Photos from a ceremony held in Kenya formalising the ongoing El Nino season's tree planting. The District Commissioner among other officials attended the occasion.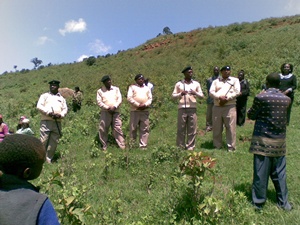 The Government officials listen as the coordinator addresses the gathering.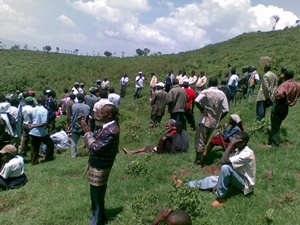 Part of the community team.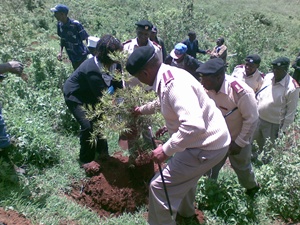 Madam District Commissioner planting a tree.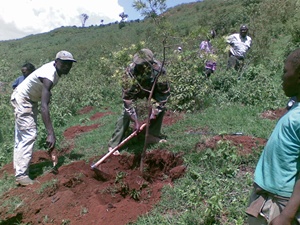 KFS sergent planting.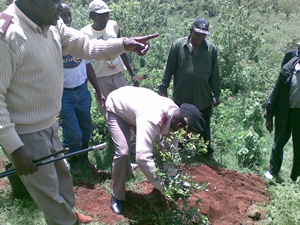 Limuro D.O. plants a tree.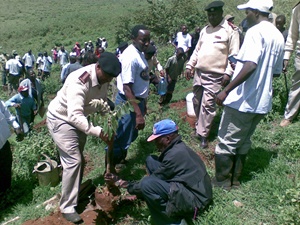 The Limuru chief plants.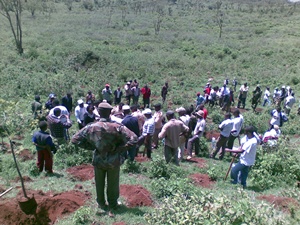 The community team get busy planting.