Reforestation in Peru
Support Tree Planting in the Amazon Dry Forest in Peru, South America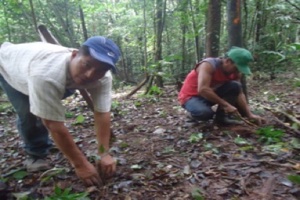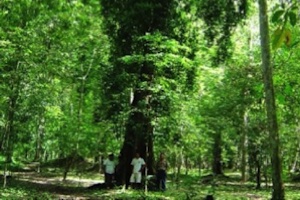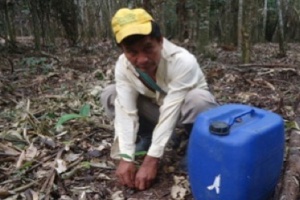 With Carbon Footprint, businesses are supporting local communities in Peru, through our tree planting programme
The Amazon dry forest in the Amazon Basin of the Huallaga River has been an area of intense deforestation, with much of the forest being forested for timber and clearance of land to farm. The Urku Amazonian Studies Reforestation Project aims to help recover the Amazon dry forest through reforestation in partnership with local indigenious community co-operatives. The project undertakes planting of dry forest plants, focusing on the reforestation of the Maya Nut tree.
Why Maya Nut?
The qualities of the Maya Nut makes it a key species in reforesting the Amazon as it is resistant to climate change and is likely to be very important for local food supply in the future. Maya Nut is the seed of Brosimum alicastrum, a large tropical rainforest tree native to Latin America and the Caribbean.
The Maya Nut is one of the largest trees in the forest, growing to over 50m (150 feet) tall in some places. The seeds can be eaten as food, the leaves can be fed to livestock, the sap, or latex have medicinal properties (for asthma in Central America, for anemia in Mexico and for rheumatism in Peru), and the wood is used for construction or firewood. It is certainly one of the most useful trees in the forest, and one of the most widely adaptable and drought-resistant species known. One adult Maya Nut tree can produce up to 800lb (363kg) of food per year and will remain productive for more than 100 years.
It was once abundant throughout Central America but is now highly threatened and even extinct in parts of its range due to cutting for firewood and to plant corn.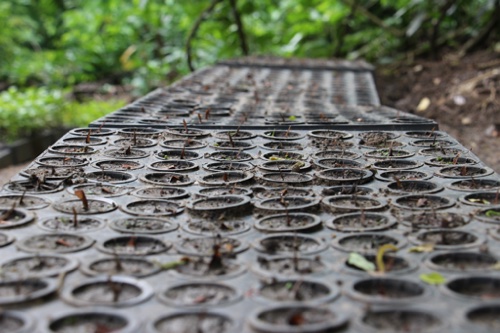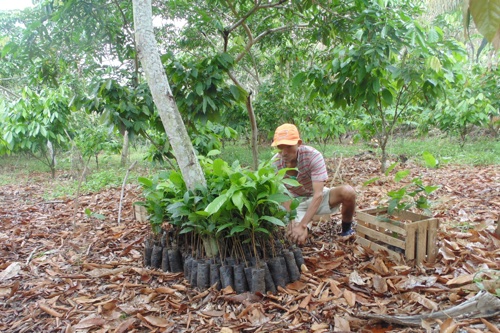 This project is strongly contributing to sustainable development as reforestation provides benefits to the local communities and the biodiversity of the forests.
Aim to plant 500,000 trees within the next 5 years in degraded areas of the Amazon.
Work with local teams with the indigenous co-operative Mushuk Runa Ltda.
Provide assistance in monitoring the planting projects and progress of the planted forests.
Support the preservation of local communities and cultures.
Works to encourage reforestation, conservation and sustainable practices amonst the communities.
Help to establish local business and strengthen local economy.
---



---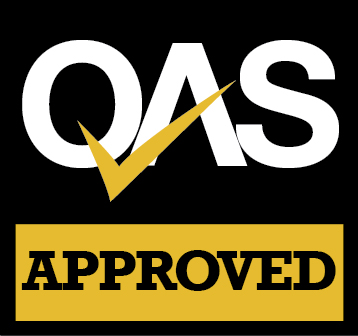 Following a QAS approved carbon footprint calculation, this tree planting package (which also includes retiring Verified Carbon Standard (VCS) credits from registered projects when paired through our tree buddying scheme) meets the requirements under the Quality Assurance Standard (QAS) for Carbon Offsetting.
More information on the QAS/Watch the video
As the carbon offsetting is guaranteed by retiring high quality VCS credits, this Peru tree planting project will also meet BSi's PAS 2060 guidance on carbon neutrality, therefore assuring your carbon neutral claims.
---
Contact Us for more information about how you can be part of this project