Kocaeli Landfill Gas to Electricity Project


Solaklar Landfill Area, in the Kocaeli Province, Turkey, covers 3 million square meters, Solaklar Landfill is the largest in the municipality and accepts an average of 570 tonnes of municipal waste each day. This landfill gas recovery and utilisation project prepares the landfill area for the collection of landfill gas which is utilised to generate electricity through the use of gas engines.
Landfill gas is one of the largest sources of methane, a greenhouse gas more potent than carbon dioxide which would otherwise be released from the landfill site into the atmosphere. By capturing this landfill gas and using it to produce electricity, the methane and carbon dioxide contained within are destroyed, reducing the emissions released. The electricity generated is fed to the national grid, and replaces electricity which would otherwise be generated by fossil fuel fed power plants, resulting in further emission reductions.
It is estimated that the landfill gas supports approximately 2MW of installed capacity and that a total of 701,347 tCO2eq of greenhouse gas emissions will be reduced within the first crediting period. The project also improves the air quality in the region by reducing the amount of pollutants emissions contained in the landfill gas such as hydrogen sulphide which an cause nausea, delirium, headaches, and skin and eye irritation. Covering the landfill area and extracting the landfill gas, also significantly reduces odour nuisance and the risk of explosions and fires. The project further benefits the local population by providing jobs, reducing local unemployment, and by supporting the renovation of the local school library.

Social and Sustainability Benefits
This project is strongly contributing to sustainable development:
Reduction in emission of Greenhouse Gases
Creation of local employment
Reduces unpleasant odours and risk of fire and explosion
Improves air quality
Supports the local school library
Results in the transfer of knowledge on waste management principles

---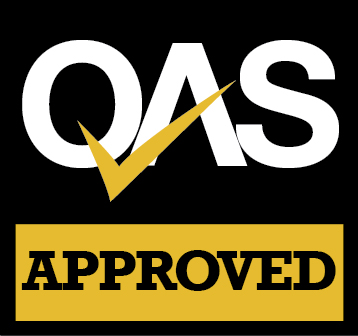 Following a QAS approved carbon footprint calculation, this projects meets the requirements under the Quality Assurance Standard (QAS) for Carbon Offsetting. As part of this we are audited to ensure all offsets sold are retired on appropriate registries within 12 months of you purchasing.
More information on the QAS...
Note: The social benefits of this project have not been verified and therefore these additional benefits are not accredited by the QAS
---
Already calculated your carbon footprint and ready to offset?
Contact Us if you need to offset over 100 tonnes of CO2 to choose your specific project and get the best prices
---
Contact us to discuss your carbon offsetting / carbon neutrality requirements