Our Green Investments
We do more with our profits
Carbon Footprint Ltd is quite different to other companies. Profits we make from delivering our services are reinvested into developing Energy Saving and Renewable Energy Projects, which in turn will help reduce greenhouse gas emissions further.
Any returns we make on these investments are then reinvested into other projects to make a virtuous circle of green investment funding.
Here are some of the worthwhile projects we are currently investing our profits in.
---
United Downs Geothermal Project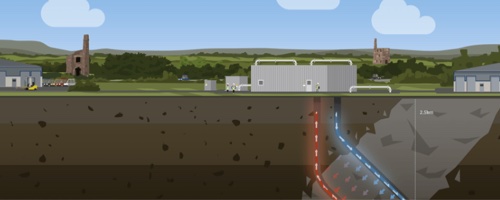 This is the first Geothermal Power Plant to be developed in the UK. Geothermal energy close to the surface is already used in the UK to heat homes and provide hot water using a ground source heat pump. This project aims to go much deeper and produce electricity to power several thousand homes. The aim is to circulate water through hot rocks at several kilometres below the surface, and, when it reaches the surface, use the high temperature heat to drive an electricity turbine. The plan is to begin drilling in 2018 and produce the first geothermal electricity in the UK by 2020.
Carbon Footprint Ltd is investing in this exciting project alongside Cornwall Council, European Regional Development Fund (ERDF) and other investors.
---
Monnow Valley Combined Heat & Power (CHP)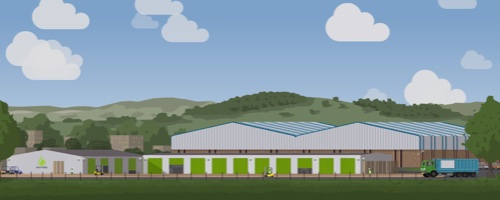 This project is installing 10 Combined Heat & Power (CHP) units and 2 biomass boilers in Herefordshire, UK. The units supply sustainable and renewable electricity from dried wood chips to a business park
---
Green Deal Finance Company (GDFC) Services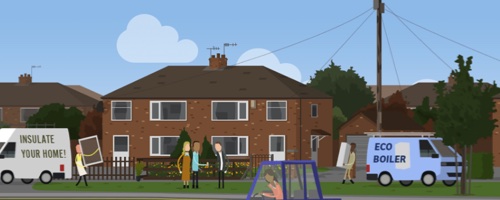 The Green Deal Finance Company is coming back with an improved process and more focused on the customer offer. This process has already begun and should result in a measurably better service, with a drastic reduction in the time taken to get a Green Deal loan approved and a much smoother process for homeowners and installers alike. This, in turn, will increase the take up of Green Deal finance.
---
We are always on the look out for other large scale renewable energy investments.
Contact Us if you would like us to consider your project for investment.