PACAJAI REDD+ PROJECT
Helping to Reduce Deforestation in the Amazonian Rainforest, Brazil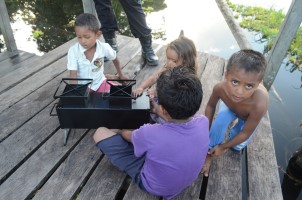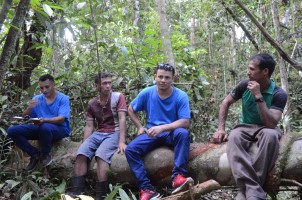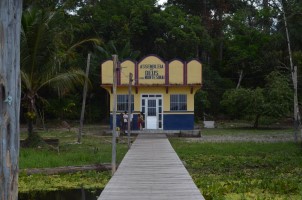 The world's rainforests are being destroyed at an increasingly rapid rate. To put it into context, an area the size of a football pitch disappears every second - that's over 58 million square miles of forest lost every year. Even more alarming is the fact that we've already cleared away 50% of what we once had.
Deforestation is the number one cause of species extinction globally, and the second leading cause of CO2 emissions. And if it continues at its current rate, the earth's forests could vanish completely within the next 100 years.
By shifting economics to ensure that trees are worth more alive than dead, we are helping communities protect their forests for the long-term benefit of us all. And with over 200 millions tons of carbon stored within our conservation area, protecting it has never been more critical. The project's impact is vast – here's how your funding is helping…
Protecting the rights of Amazonian people
The project is working to provide legal land-use permits that will result in official land titles for those villages that actively participate in forest protection. Through funds raised, the project can continue to improve food security through agroforestry techniques, while introducing sustainable livelihood alternatives to local communities. With over 56,000 hectares of land dedicated to these inhabitants, it is expected that each family will receive approximately 140 hectares, and each town will have its own land donated to it.
Supporting Economic Development
In partnership with local NGOs, the project will provide capacity building to local families to develop and submit business plans (individually or in groups) to apply for funding to start small sustainable businesses – those that take advantage of non-timber products in the project area, such as the highly valuable Acai fruit. We are also building local capabilities in the use of agroforestry techniques, to diversify and secure food consumption, while achieving a sustainable production of cassava – used in farinha production.
Making a Stand against Climate Change
Since the world's forests are our greatest ally in the fight against climate change, we've made it our mission to prevent over 10 million tonnes of harmful CO2 entering the atmosphere over the 40- year lifetime of the project. We have been successfully validated and verified against the Verified Carbon Standard (VCS) and validated to the CCB Standards Second Edition - achieving Climate Adaptation and Biodiversity Gold Levels.
CCB Standards Second Edition, Climate Adaptation & Biodiversity
VCS guarantees the transparency and accuracy of carbon accounting and CCB guarantees positive social and environmental benefits. The Gold Level Award is an additional guarantee of the exceptional social and environmental co-benefits of the project.
Note: The project is current in the process of revalidating for CCB Standard.

---
| | |
| --- | --- |
| | Following a QAS approved carbon footprint calculation, this projects meets the requirements under the Quality Assurance Standard (QAS) for Carbon Offsetting. As part of this we are audited to ensure all offsets sold are retired on appropriate registries within 12 months of you purchasing. |
---
Already calculated your carbon footprint and ready to offset?
Contact Us if you need to offset over 100 tonnes of CO2 to choose your specific project and get the best prices
---
Contact us to discuss your carbon offsetting / carbon neutrality requirements