India Solar Power
Solar Project by ACME Group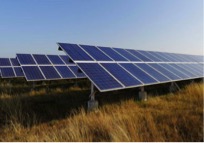 The project activity generates electricity using solar energy. The generated electricity is exported to the regional electricty grid system in India.
The grouped project activity is a step towards supporting the implementation and installation of grid connected renewable energy power plants in India. The project ensures energy security, diversification of the grid generation mix and sustainable growth of the electricity generation sector in India. The main goal is to implement renewable energy projects in the country and the significant importance of revenues from sale of Verified Carbon Units (VCUs) to achieve this goal forms the basis of the implementation. It seeks to enable investment in large and small grid connected plants that export their generated output to the regional / national electricity grid in India. The implementation of these technologies currently faces various technological, institutional and financial barriers.
In addition to providing sustainable employment (reducing poverty) the project developer also provides improved healthcare, sanitation and educational support to the communities where the projects are based.
Additional Benefits
Generation of employment opportunities during the construction and operation of the project
The project helps reduce the demand - supply gap in the region
The project will demonstrate the technology in the region

---
| | |
| --- | --- |
| | Following a QAS approved carbon footprint calculation, this projects meets the requirements under the Quality Assurance Standard (QAS) for Carbon Offsetting. As part of this we are audited to ensure all offsets sold are retired on appropriate registries within 12 months of you purchasing. |
---
Call our team on +44 (0)1256 592599 to discuss your carbon offsetting / carbon neutrality requirements