Uruguay Wind Power
Peralta I Wind Power Project, Uruguay, South America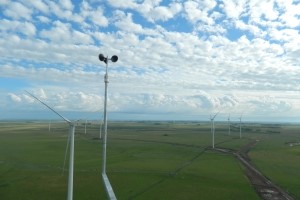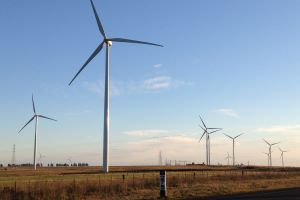 The purpose of the project is to generate clean renewable electricity from Wind Power and supply it to the national grid of Uruguay.
The project activity involves the development and operation of an onshore wind farm located at 280km north from Montevideo, near the village of Peralta, Department of Tacuarembó (Uruguay). This wind farm will consists of 25 wind turbines with 2MW each, resulting in total installed capacity of 50 MW. The energy will be dispatched to a first electrical substation located in the wind farm and then dispatched to an electrical substation called "Cuchilla Peralta" located 50 m from the first substation. From there the energy will be transported trough a 30 km electric line with 150 kV to the "Rincón de Bonete B" and then to the "Rincon the Bonete" station where the electricity will be finally dispatched to the grid.
The project will positively contribute to the sustainable development of the host country in several ways,
Reducing greenhouse gas emissions by replacing fossil fuel based power generation.
By contributing to the reduction of pollutants such as sulphur dioxide, nitrogen oxides and particles resulting from the use of fossil fuels for electricity generation.
By contributing to Uruguay's energy independence from Argentina and Brazil, by taking advantage of its renewable wind resource.
By creation of a new source of employment.
By helping to diversify the power mix of the national grid system
By developing experience in wind power and therefore reducing barriers related to this technology.
By employing a non-conventional technology, the project activity will contribute to technology transfer.
In addition the project will create local "know-how" related to the installation and operation of wind turbines.

---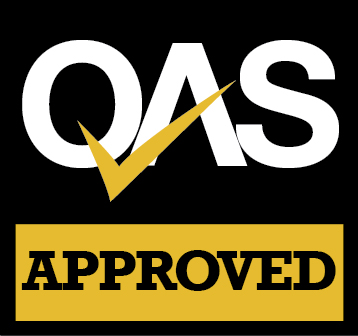 Following a QAS approved carbon footprint calculation, this projects meets the requirements under the Quality Assurance Standard (QAS) for Carbon Offsetting. As part of this we are audited to ensure all offsets sold are retired on appropriate registries within 12 months of you purchasing.
More information on the QAS...
---
Already calculated your carbon footprint and ready to offset?
Contact Us if you need to offset over 100 tonnes of CO2 to choose your specific project and get the best prices
---
Contact us to discuss your carbon offsetting / carbon neutrality requirements