US Land Fill Gas
Spartanburg County Landfill Gas Combustion Project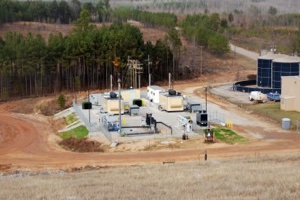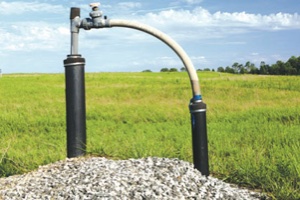 The Project reduces emissions through the collection and flaring of Land Fill Gas (LFG), thereby converting methane into CO2 and reducing the quantity of methane released to the atmosphere from the Landfill. In the absence of the project, the methane captured from the expanded LFG system would have been vented to the atmosphere (as per pre-existing operating conditions). The Project consists of three stages, all implemented at the Wellford Landfill.
Stage one (1) involves the installation of an active gas collection system consisting of 60 wells and associated piping in Phases I through V (with planned future expansion into Phase VI) of the Landfill. During this stage, the gas captured from this system is flared, thereby converting methane to biogenic CO2. The project started in Apri 2010 when these wells were connected and began extracting and combusting landfill gas (LFG). The system will continue to be expanded throughout the duration of the crediting period. Note that the piping systems and headers for the project LFG collection and control system (LFGCCS) were constructed separately from the pre-project system and the LFG collected from the pre-project and project LFGCCS does not meet until a point just before the existing blower/flare station.
Stage two (2) involves the implementation of a beneficial use project, where captured biogas will be transported by pipeline approximately 6.5 miles to the Milliken Dewey Chemical Plant for use in its steam boilers and hot oil boiler. As part of this stage, gas will be compressed, treated and transported to the Milliken Facility for direct use. The date of commisioning of this phase was June 23, 2011.
Stage three (3) involves the implementation of a LFG to electricity project, where LFG will be sold to Lockhart Power for use in electricity generation. Lockhart will use the captured biogas to generate up to 1.6 MW of electricity using a Caterpillar 3520 engine-generator unit. The unit first ran offline (burning LFG but not generating electricity) on May 3rd 2011. Note that no emission reductions are claimed for offsetting grid connected electricity generation.
Reducing Methane Emissions
Creating Jobs
---
| | |
| --- | --- |
| | Following a QAS approved carbon footprint calculation, this projects meets the requirements under the Quality Assurance Standard (QAS) for Carbon Offsetting. As part of this we are audited to ensure all offsets sold are retired on appropriate registries within 12 months of you purchasing. |
---
Call our team on +44 (0)1256 345645 to discuss your carbon offsetting / carbon neutrality requirements