UK Tree Planting
Plant trees in your region of the UK
Planting is a great way to help sequester carbon emissions. Through photosynthesis trees absorb carbon dioxide to produce oxygen and wood. By ensuring that trees planted are native broad leaf species this helps to preserve the environment and biodiversity.
Planting takes place in school locations
and other
protected biodiversity sites. All trees are high quality cell grown 'whips' (year old saplings) and
are tagged with unique identification codes
.

By supporting our programme not only are you planting trees in your region of the UK you will also be helping to:
Provide wildlife habitats & support biodiversity
Plant native British trees
Enhance the natural UK landscape
Offset CO2 emissions
---
Plant a Tree - Protect a Tree
For every tree that you pledge, a tonne of carbon will also be saved in the Brazilian Amazon via our VCS avoided deforestation programme. In this way, you will be offsetting carbon, planting and protecting forests and biodiversity in 2 continents.
---
You choose the UK Region to plant in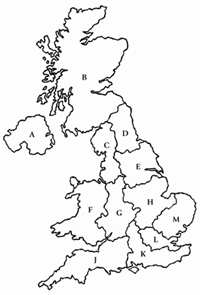 ---
Gallery from Corporate Planting Events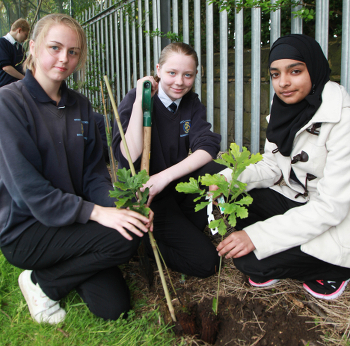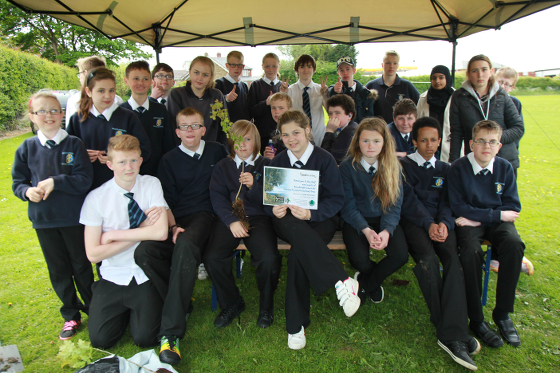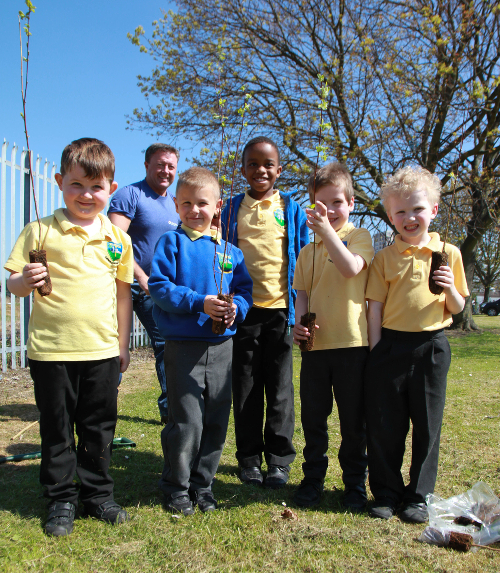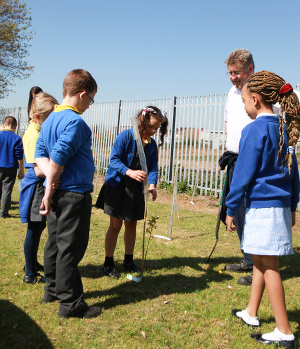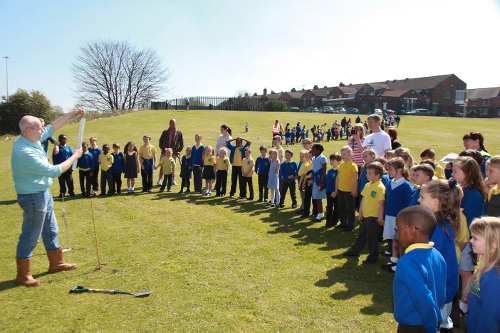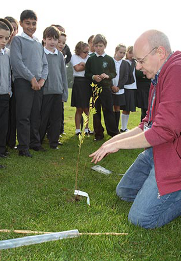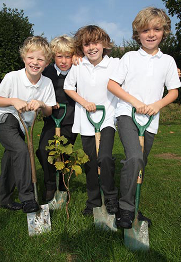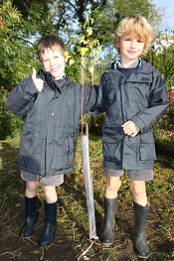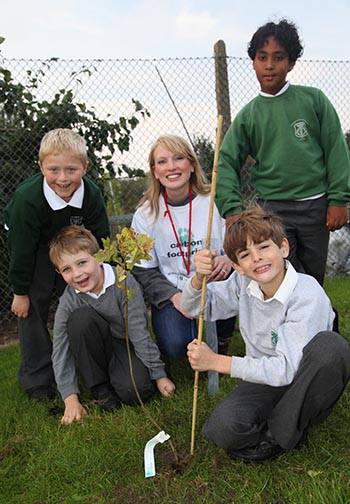 'Carbon Footprint Ltd organised a super afternoon of planting at school. Sixty of our children dug, planted and backfilled their way through 200 trees to develop the grounds, support wildlife and of course improve the air quality at school. Many thanks for their buoyant enthusiasm.'
Richard Gasser, Headteacher, Park Junior School.
---
Tree Planting in action
2017 - Summer Update
160 locations planted over Spring season
Locations including UK Mainland, Northern Ireland and Republic of Ireland
New locations for planting included Plymouth, Sunderland, Hammersmith, Bournemouth, Paisley and Inverness

UK Schools Needing Tree Planting Support this Season
Sponsors are needed immediately for schools in post codes :
BT34, HU5, YO30, CH4, CH43, LL46, GL15, DE23 DE5, LE12., LE15, BA1., PL4, CT2, RH16, TN29, AL8, CR4, DA11, E12, HA9, HP21
Planting also across all 12 regions of mainland UK, Northern Ireland and Republic of Ireland
---
What species of trees do we plant?
This varies from season to season, but all the trees we plant are native broad leaf varieties including:
Hawthorn, Sessile Oak, Hazel, Downy Birch, Guelder Rose, Field Maple, Rowan, English Oak, Blackthorn, Wild Cherry
Also, we have planted common alder, crab apple, silver birch, spindle bush & goat willow.
Note - we are currently not planting Ash due to Chalara Ash die back fungus.
---
---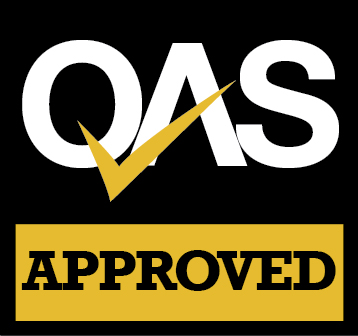 Following a QAS approved carbon footprint calculation, this tree planting package (which also includes retiring Verified Carbon Standard (VCS) credits from registered projects) meets the requirements under the Quality Assurance Standard (QAS) for Carbon Offsetting.
More information on the QAS/Watch the video
As the carbon offsetting is guaranteed by retiring high quality VCS credits, this UK tree planting project will also meet BSi's PAS 2060 guidance on carbon neutrality, therefore assuring your carbon neutral claims.
---
Call our Sales Consultants on +44 (0)1256 345645 to find out more about this project or to discuss your carbon offsetting / neutrality requirements.