Vacation Footprint
Tips to reduce your vacation holiday footprint
As we all prepare to head off for our well earned family vacation, what choices do we have to maintain our good carbon behaviors developed over the rest of the year? It's quite sobering that our vacation may account for as much as 30% of your annual carbon footprint. We look at choices and options to make sure that you minimise your carbon footprint, whilst still having a great time.
Do you know how much CO2 is created from a vacation?
A family of 4 flying (round trip) from Des Moines Iowa to Disney World Florida emits 2 tonnes CO2
A family of 4 flying (round trip) from Los Angeles California to Cancun, Mexico emits 2 tonnes CO2
A family of 4 flying (round trip) from Houston, Texas to London, England emits 7 tonnes CO2
Offset your flights
If your vacation is in the USA, travel to your destination by train
Flight emissions make up the majority of your vacation carbon footprint so why not look into travelling around the US by train?

Amtrak has a large network of train routes connecting all major US cities and offer sleeping accommodation, room for luggage and meals on board. Instead of flying from one end of the US to the other why not incorporate the journey into your vacation? Vacations by Rail offer tours of the US by rail allowing you to enjoy the scenery that you would miss from 33,000 feet in the air.
---
If you have to fly - reduce your impact & remember to carbon offset your flight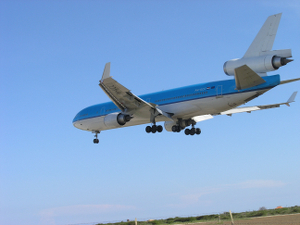 Flights are the main source of carbon emissions in your vacation footprint. If you have to fly, here are some practical tips that you can use to reduce the overall emissions of the flight
Travel light - most of the clothes we take on holiday 'just in case', but seldom if ever do we need them. By sticking to just what you need, you will be reducing the payload of the plane, fuel usage and carbon emissions
Travel 'non stop' routes - some flights are labelled 'direct', that often means that the plane can make multiple stops en route to your final destination. The extra take-offs and landings will add to the carbon footprint
Lower the window blinds - the plane can stay much cooler with the shades down (in very bright sunlight) and this will help to avoid overuse of the cooling system by the cabin crew
Use electronic ticketing where possible - avoid the emissions associated with print out of tickets by holding them on your phone
Look at the different airlines – how modern is their fleet? If they are operating new generation aircraft like the Airbus A380 carbon emissions will be up to 20% less than older style jets.


Calculate & offset your flight emissions using our Carbon Calculator.

Carbon Offsetting is used to compensate unavoidable carbon emissions by funding an equivalent carbon dioxide savings across the Globe. Carbon Footprint Ltd provides fully certified carbon offsetting for individuals & families looking to offset their carbon emissions. Why not look at our Our Carbon Offset Projects for further information.


---
If you are travelling around Europe, travel by train
Instead of flying across Europe why not travel there by public transport? Europe has an extensive rail network meaning that almost every destination is accessible by train – some like Disneyland Paris even have their own stations. Not only will this reduce your carbon emissions but it will also give you the opportunity to see some of the spectacular scenery that Europe has to offer.

Interrail offer a wide range of train passes covering single countries to the entire of Europe. An app is available showing you all train departure times and lets you plan your journey and book reservation tickets.

A family of 4 travelling by train from Paris to Barcelona will create 0.01tonnes of CO2 compared to flying which would create 0.24 tonnes of CO2


---
Walk or Cycle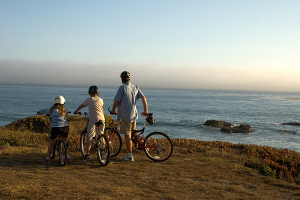 Once you have arrived at your holiday destination, walk and cycle whenever possible especially for short journeys. If you are unable to bring your own bike, look into hiring bikes at your location. Not only do cycling and walking have no carbon emissions associated with them but they also are great for improving health and well-being and most importantly are good fun for the entire family!

If you are interested in walking trails in the US, American Trails has over 1100 trails covering all states on its website for you to enjoy.

If you are travelling to Europe this summer there is an extensive cycle hire network. Eurovelo has information on 17 long distance cycle routes which could be incorporated into a cycling holiday while Sustrans have a full list of cycling routes in the United Kingdom.


---
Shop for local produce
Always try to shop for local produce while on vacation. Choosing food that is made in close proximity to your location reduces the carbon emissions required for transportation. In the supermarket look on food labels to see where the food was grown. If possible go to local markets as this food will be locally grown and fresher.

When aboard, buy local brands and the not the American brands that you are familiar with. American brands will have been transported further distances and hence have higher carbon emissions associated. Remember to bring your own reusable carrier bags to the shops!
---
Consider a camping vacation
Camping is a great example of low carbon accommodation. There are a wide variety of campsites in the US, Europe and the rest of the world you can choose from. Here are a few websites where you can find campsites:
If traditional camping is not for you why not try 'glamping', a more luxurious camping option which is still a low carbon accommodation. Campsites are often in close proximity to cycle and walking routes so not only can your accommodation be low carbon but your transportation can be too!
---
Use the thermostat in your hotel room effectively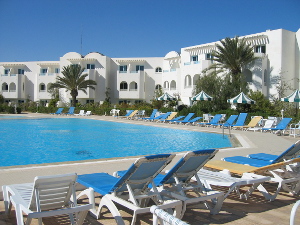 If you are staying in a hotel with a thermostat in the room make sure you use it effectively. Here are some tips to save energy in your hotel room:
Don't have the windows open and the air conditioning/heating on at the same time
Only have the air conditioning or heating on when it is needed
Turning the air conditioning up will not make the room cool down any faster, be patient!
---
Reuse towels in the hotel
If you are staying in a hotel that offers cleaning services, don't put towels and bedding out every day to be laundered unless necessary. This will reduce the energy used in washing, drying and ironing processes and so reduce carbon emissions.
---
Take an eco-vacation
There is a wide range of accommodation available including campsites, hotels and lodges that pride themselves in being eco friendly

This may involve using renewable energy, harvesting rain water, having energy efficient equipment and using locally source produce. Some of these will also offer learning courses, showing you how to become more environmentally friendly and how to reduce your carbon footprint. There are awards such as the Green Hotelier Award which can be used to identify hotels which promote low carbon processes.

If you want to go on a low carbon holiday and learn about how you can reduce your effect on the environment than these holidays may be perfect for you!


---
Make sure all unnecessary electrical equipment and heating back home is turned off whilst you are away
Before you leave to go on your vacation be sure that you are not wasting electricity and gas by leaving unnecessary equipment on when you are away. Here are some tips for reducing energy:
By turning your heating down when you are away by just 1oC you can save 8% on your energy consumption.
If you need to leave lights on for security reasons invest in timers which can turn the lights on at appropriate times.
If your fridge is empty before you go on holiday, make sure you turn it off.

Unplug all electrical equipment as appliances still consume energy when they are on standby.
More on Energy Savings in the home
Calculate your Carbon Footprint

Offset your Carbon Footprint